Ahmedabad, DeshGujarat
Rashtriya Swayamsevak Sangh(RSS) Gujarat unit has organized Vishal Karyakarta Shibir-2015 at Dastan farm on Kathwada road during 2-3-4 January.
In a press conference held in this regard today, Dr. Jayantibhai Bhadesia(Prant Sanghchanal, RSS Gujara) said that total 25,800 RSS karyakarta have registered for the event so far. He added that more than 28,000 karyakartas will attend the shibir from rural areas.
He said the shibir area will be 170 acre in size. The entire shibir complex has been named after Shri Lakshmanrao Inamdar(Vakil Saheb).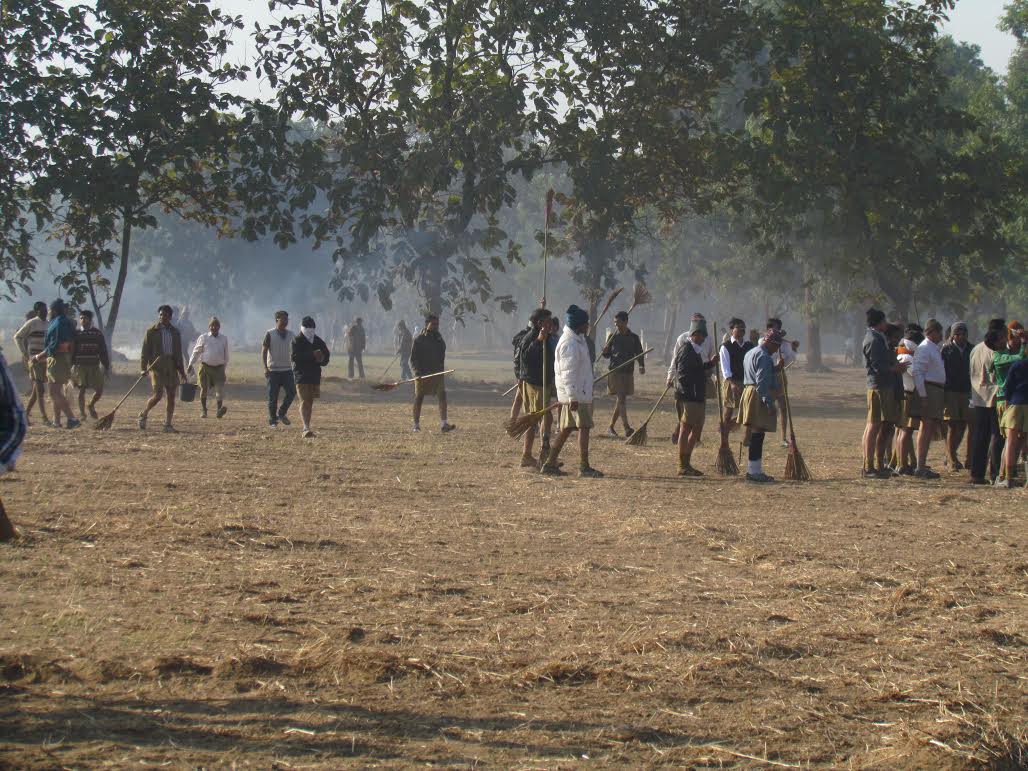 Dr. Jayantibhai further said that the shibir arrangements are divided in 25 sections that include meal, water, snack food, cleanliness, security etc. 1,150 tents will form 10 towns. There wll be one kitchen per two towns. There will be 250 security managers and CCTV network installed. RO system will be installed for availability of pure drinking water. A hall for intellectual addresses, a conference hall and one central hall are also set up in shibir complex.
Various intellectual and physical sessions will take place in shibir during 4.30 am to 10.00 pm.
Folk singer Bhikhudan Gadhvi will inaugurate Pujya Ke.Ka.Shastri exhibition. It will showcase our tradition of knowledge, Indian culture's global foray, India's era of struggle, Sangh darshan, global warming and its solution, equality, environment, cow, Sankalp-shibir-2000 etc.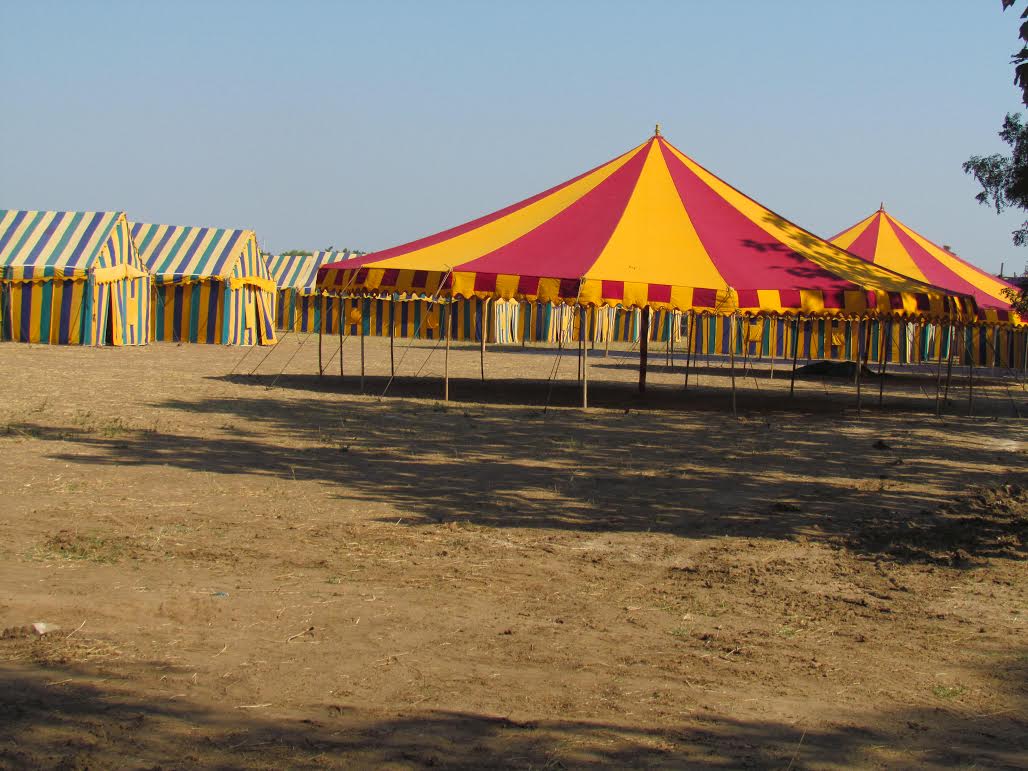 Sarsanghchalak Shri Mohanji Bhagwat will inaugurate the shibir on 2 January. On 3 January there will be 4 vishal path sanchalan(march past) with 1,000 drum and other instruments played by Swayamsevaks. Prominent women's convention, professor's convention, sant conventions are other events during the shibir.
On 4 January, at 4.00 pm shibir will conclude in presence of Swami Sadanand Saraswatiji Maharaj of Sharda pith Dwarka and Sarsanghchalak Shri Mohanji Bhagwat.
Shri Mohanji Bhagwat and Sarkaryavah Shri Bhaiyaji Joshi will remain present in this shibir for full-time.
A press conference today was addressed by Shri Kishorbhai Mungalpara(who is Prant Karyavah of RSS Gujarat heading Shibir sanchalan samiti), Shri Shailesh Patel(who is RSS Gujarat Prant Baudhdhik chief and secretary of Shibir sanchalan samiti) and Shri Pradip Jain(Prachar pramukh, RSS Gujarat) in presence of media persons.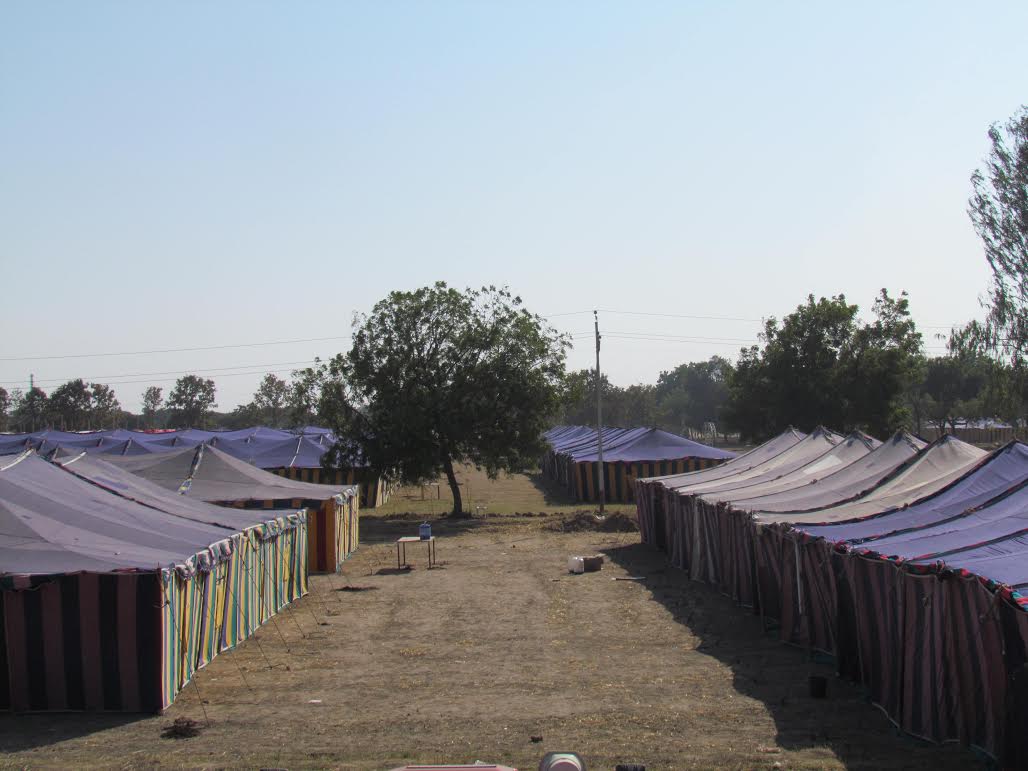 © Copyright DeshGujarat. All rights reserved. Republication or redistribution of any DeshGujarat content, including by framing or similar means, is expressly prohibited without their prior written consent.

PTI input:
RSS organising mega meet in Gujarat next week; Modi invited
Prime Minister Narendra Modi has been invited for a mega RSS workers camp here next week, where its chief Mohan Bhagwat will address the participants, the organisers said today.
"After a gap of 15 years, RSS is organising a camp in Gujarat from January 2 to 4, where workers from nearly 2,800 villages will take part. Around 25,800 workers have registered themselves for the karyakarta shibir'," Gujarat RSS unit chief Jayanti Bhadesia told reporters here.
The meet is being held ahead of Pravasi Bharitya Divas, to be organised in Gandhinagar from January 7 to 9.
To a query, he said former and present RSS pracharaks (full-time volunteers) from Gujarat – Modi, Joshi and Manmohan Vaidya – among others, have been invited for the event.