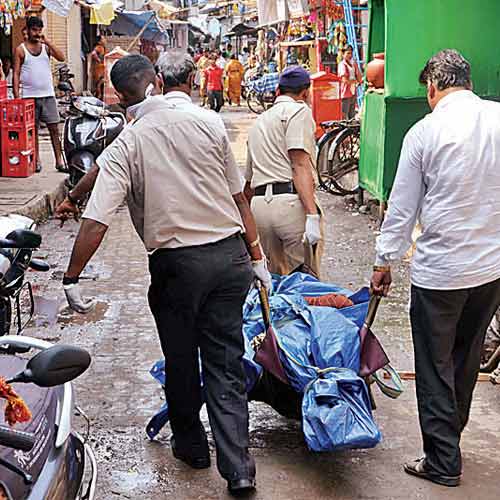 A 35-year-old man was killed after being hit with heavy stones on his head in his apartment in Oshiwara, Andheri, and the murderer locked the house from outside and ran away.
The incident came into light after neighbours noticed foul smell emanating from the flat on Wednesday.
The neighbours informed the  Oshiwara police. When the police broke open the door, they found a man's body in a pool of blood. The police are suspecting the role of his second wife, who is now untraceable. According to the police, the deceased, Saroj Kamti, was living with his second wife in his Oshiwara flat. Kamti came to Mumbai few years ago. He used to run a Chinese stall opposite Infinity Mall.
"We are questioning all of them who were working with him. We also questioned Kamti's first wife.  The motive behind the murder is unclear" said Ravindra Patil, assistant police inspector, of the Oshiwara police station.