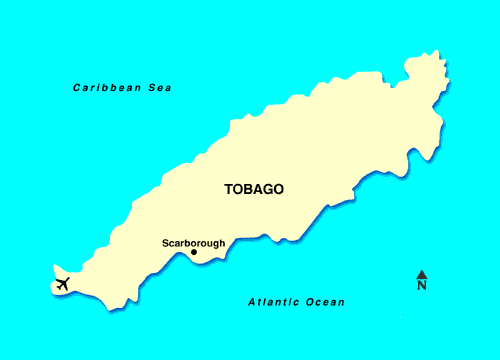 THE Tobago Hindu Society (THS) received a deed for four lots of land in Signal Hill from Tobago House of Assembly (THA) Chief Secretary Orville London on Tuesday.
In a statement, the THA said this land, located opposite the Scarborough General Hospital, will be used for the construction of a Hindu temple. Previously, members of the THS had been worshipping at a private home. 
"It is the first step in securing a Hindu mandir in Tobago. It is the first that is going to be built here and we hope it will benefit all the people of Trinidad and Tobago," said Deosaran Sinanan, THS public relations officer. The Society will first build an access road to the land and then build the temple. 
The THA promised the land to the Hindus on the island for the construction of the temple in 2009. However, in 2010, there was a dispute between the THS and the Sanatan Dharma Maha Sabha (SDMS) over which organisation should receive the deed. THS president Pulwaty Beepath stated she legally registered the society and applied to the THA for the parcel of land. 
Beepath added that the THS sought legal counsel from law firm Brian Hewitt and Company, who helped settle the matter. "I feel blessed. We were waiting so long. Now that we have received the deed, we can put plans together," she said.