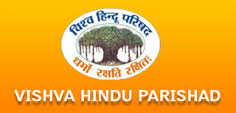 As many as 470 Lambani families in 11 tandas (colonies) of Bilagi taluk in  Bagalkot district have reconverted into Hindu religion, according to Vishwa Hindu Parishad.

Vijayapura VHP district unit secretary Sunil Bhyravadagi said that the Lambani families in Hanamapura, Siddanatha, Chimmalagai and other tandas returned to Hindu religion under "Ghar Wapsi" programme held at Rolli tanda in Basavanabagewadi taluk on February 1. Somalinga seer of Kesarahatty near Talikote, Kumaraswamy seer of Bagalkot district and Baliram Maharaj of Kalaburagi district conducted the rituals, he said.

However, Bagalkot Deputy Commissioner D Randeep told Deccan Herald that the district administration had not received any such information on conversion. He said that the Basavanabagewadi tahsildar had been directed to submit a report.