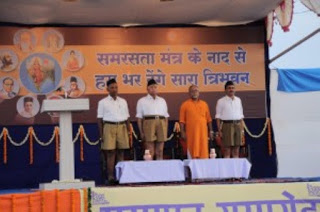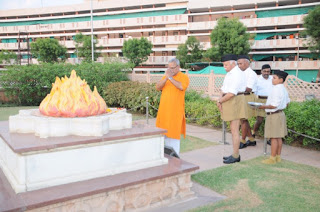 RSS annual national level 25-day cadre training camp Truteeya Varsh Sangh Shiksha Varg concluded at Reshimbag Maidan of Nagpur today evening.
RSS Sarasanghachalak Mohan Bhagwat addressed at the valedictory ceremony. Noted Journalist and eminent columnist Rantidev Sengupta presided over the event. Varg Sarvadhikari Dr Vanniyarajan was present on the dais.
Earlier, RSS Swayamsevaks who are participating in this 25-day residential camp performed spectacular Physical exercises. Swayamsevaks also performed Pradakshina Sanchalan, a special parade during the valedictory.