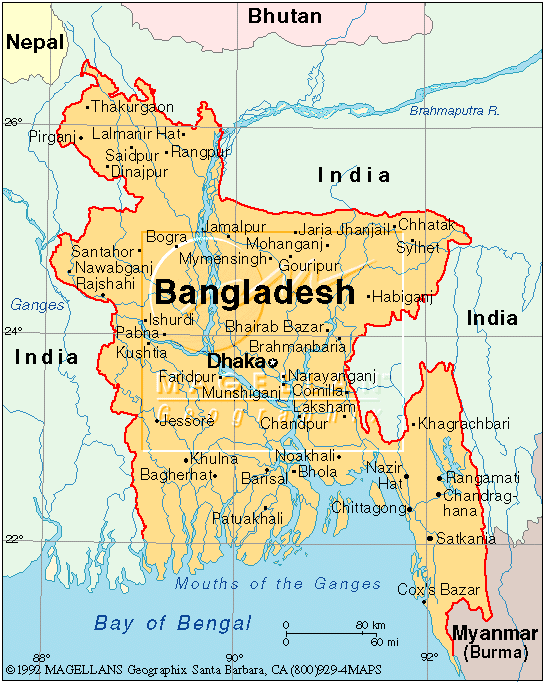 A Minority Hindu women was raped by perpetrator Md. Delwar Hossain (40) forcefully cutting bamboo fencing at Dhamurhat within Noagaon District, while she was sleeping at her dwelling house on 11th July, 2015. Her husband – Samaru (41) a poor cobbler was working in a shop 60 kilometers away from his home. Police arrested Md. Delwar Hossain after the case filed by the victim (Dhaimurhat PS case No.18 dated 15.07.15 under section 9(1)/30 Women and Children Repression Act read with section 323/506 of penal code) Police said local people were trying to suppress the facts of rape in the name of compromise, but as the poor victim did not get any substantial relief from the local people then she decided to lodge F.I.R. at local police station. She was taken to the Medical Hospital where she was treated but experiencing traumatized ailment.
Adv. Rabindra Ghosh, on behalf of Bangladesh Minority Watch communicated with Md. Abdur Rahaman – Inspector (Investigation) at Dhamurhat police station over his cell number -01713373839 and he came to know that after negotiations for a amicable settlement ended in smoke between victim's family and perpetrator, police took cognizance of the crime of such nature.
Adv. Rabindra Ghosh also communicated with victim, who described her ordeal and cried for justice and she also said "police did not record my statements how I was brutally raped at night, perpetrator bites me on my face and breast, forcefully unclothed me and started to rape me without my consent, I cried loudly in my house but nobody came forward for my rescue" She also said some local influential people were threatening her to withdraw the case from the police station. Her husband, hearing the news of rape, abandoned her and she is now in a great distress, she also continued to say for this rape I am not responsible but Md. Delwar Hossain is responsible for forceful intercourse.
Bangladesh Minority Watch is very much concerned about this incident of rape on destitute women and we demand urgent arrest of remaining abettors who were continuously threatening Ms.Gita Rani. BDMW also demand security of the women in the locality so that she can stay at her home with dignity and prestige.
Kind hearted people may come forward for her rehabilitation with 2 children.
Bangladesh Minority Watch is also contemplating to visit the place of occurrence for legal assistance to victim.
Source : Amardesh