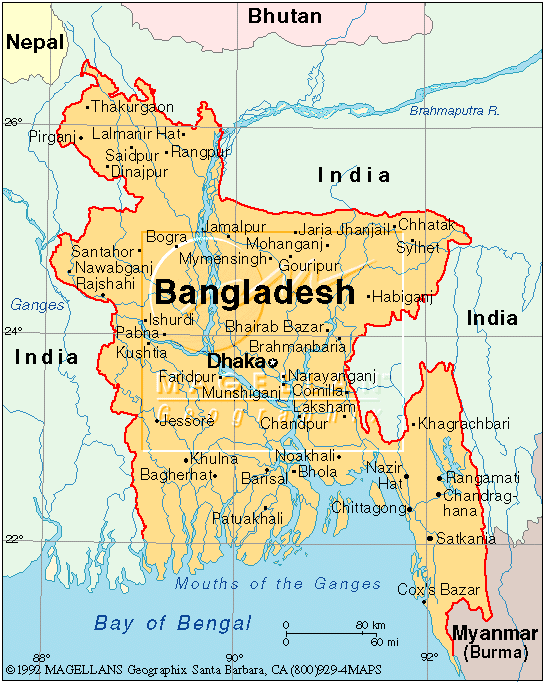 Dhaka: A fugitive former Bangladeshi lawmaker and militia leader was today sentenced to jail until death by a special tribunal for genocide and religious persecution of the country's Hindu minority during the 1971 independence war against Pakistan. Abdul Jabbar, 82, was a leader of Jatiya party of former president H M Ershad, who is a crucial ally of Prime Minister Sheikh Hasina's ruling Awami League. Showing leniency due to old age of the convict, Chairman of the three-member panel of Bangladesh's International Crime Tribunal Enayetur Rahim said the fugitive politician will spend the rest of life behind bars for his war crimes.
He said all the five charges against him were proved beyond doubt during the trial of Jabbar in absentia. He is thought to have fled to the US. He is the 17th warcrime suspect who was tried and 5th to be tried in absentia since Bangladesh initiated the trial of major Bengali speaking perpetrators who sided with Pakistani troops and carried out the atrocities and genocide. Jabbar was accused of leading the pro-Pakistani militia Razakar forces in his south-western home district of Pirozpur. He was charged with carrying out massacres, arson, looting and forced conversion of the people of Hindus by siding with the Pakistani army. In 1986, he joined Jatiya Party and was elected an MP.
He was accused in cases for embezzling tin and rice in 1991 when the BNP came to power. He joined the BNP to save his skin before returning to the Jatiya Party in 2001. Jabbar was made the party's vice chairman. About three million people were killed by the Pakistani army and their Bengali-speaking collaborators during the liberation war.