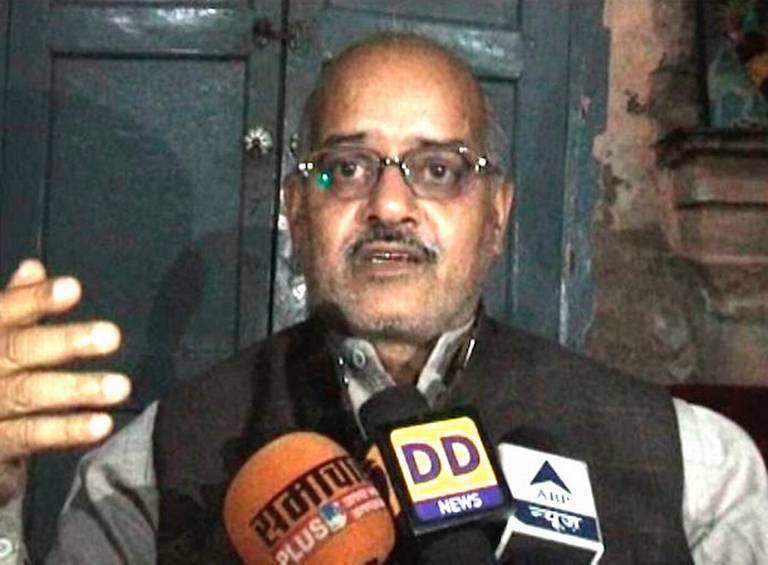 New Delhi: Dharm Jagran Manch leader Rajeshwar Singh, of the Aligarh Christmas conversion programme fame, has raked up a new controversy with a fresh dose of vitriol.
Rajeshwar Singh has said that they plan to root out Christianity and Islam from India by December 31, 2021, adding that Christians and Muslims essentially have no right to live in the country.
"India's inner voice has spoken. Just wait and watch. 31 December 2021 is the last for Christianity and Islam in this country. We will finish Christianity and Islam in this country by 31 December 2021. This is our aim," Rajeshwar said.
Such comments are not new to the saffron leader, and he has been in the news for voicing similar views earlier as well.
His organisation had planned a mass conversion programme in Aligarh on Christmas. After widespread outrage over it, the future of the plan remains undecided.