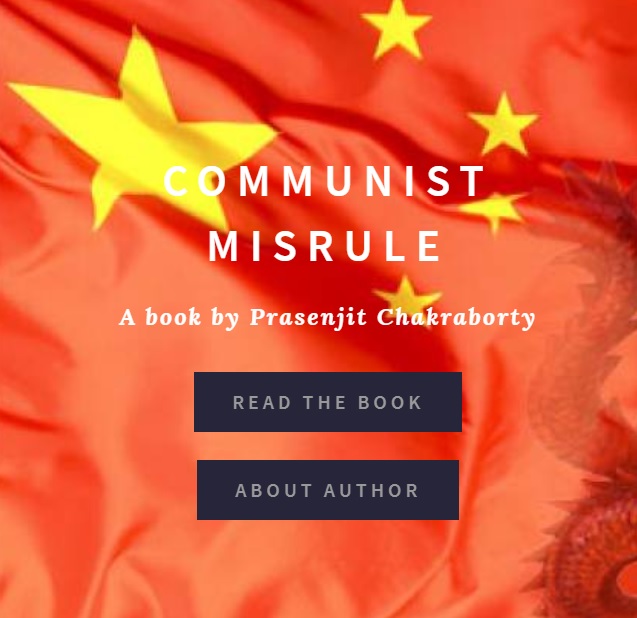 State Spokesperson, BJP, Tripura Pradesh
Brief Introduction :: Prasenjit Chakraborty, once a leftist students' leader in the communist ruled north eastern state of Tripura, is one of the front-running leaders of Bharatiya Janata Party in the state for last several years. For leading a successful students' movement in Tripura in 1998 during Atal Behari Vajpayee government at the Centre, he has long been facing social boycott called by communist party against him .
The movement under his leadership compelled leftist professors withdraw indefinite class boycott that was called to disturb and irritate Vajpayee led BJP govt. Thereafter, deadly attacks on life of Prasenjit Chakraborty was carried for two times by the communist cadres at the Tripura University campus where he was studying MA in Bengali. Failed to kill him, they called for social boycott in every sphere of life and continued till date.
Committed to nationalist ideals, Prasenjit Chakraborty never surrendered before the evil forces for any fear or favor, rather launched a drive to aware people about the menace of communism and necessity of ousting it from power at any cost.
In 2014, he declared Mission 2018 which has become the most popular slogan for millions of people of the state aiming a complete change in coming elections.
Communist Misrule
(Available in www.CommunistMisrule.com)
A book on Communist Regime of 35 years in Tripura.
By Prasenjit Chakraborty
(www.PrasenjitChakraborty.com
---
Source: World Hindu News
---