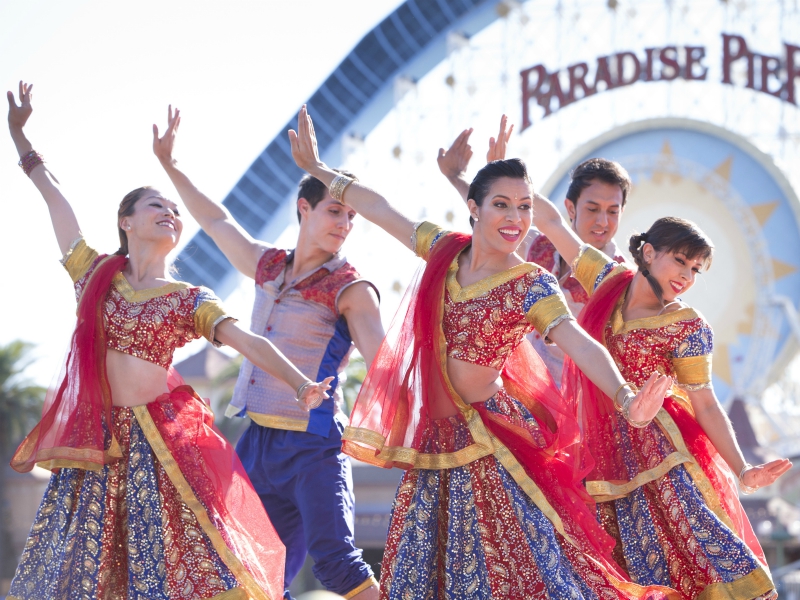 NEW YORK, NEW YORK, September 28, 2017 (Associated Press): The holiday of Diwali is starting to light up mainstream America. Diwali, a festival of lights celebrated by Hindus, Sikhs, Jains and others in India and other countries, has long been observed in immigrant communities around the U.S. But now public celebrations of the holiday are starting to pop up in places ranging from Disneyland and Times Square to parks and museums.
The Times Square event is the brainchild of Neeta Bhasin, who says that while many Indian immigrants have found great success in the U.S., "still people don't know much about India. I felt it's about time that we should take India to mainstream America and showcase India's rich culture, heritage, arts and diversity to the world. And I couldn't find a better place than the center of the universe: Times Square." The Diwali celebration at Disney California Adventure Park in Anaheim, Calif., includes performances of traditional Indian dances and a Bollywood dance party for guests. It's part of a festival of holidays at the theme park reflecting cultural traditions from around the world. The Disney festival begins Nov. 10 and runs through Jan. 7.
To read more about Diwali Celebrations in the US, see "source" above.