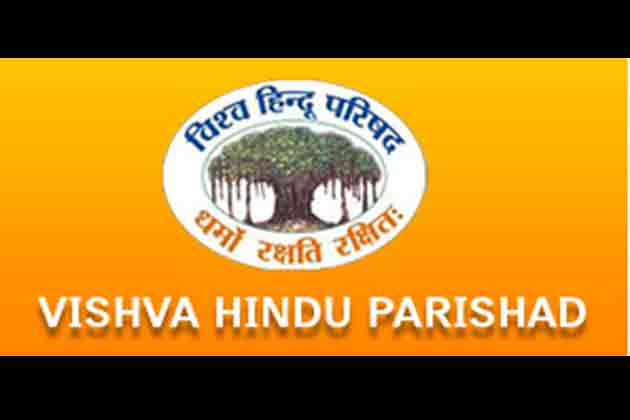 PANAJI: Senior functionaries of multiple Hindutva organisations, speaking at the ongoing sixth Akhil Bharatiya Hindu Adhivesha being held in the state, on Wednesday proclaimed their intentions to form a 'Hindu rashtra' in the country by 2023. Vishwa Hindu Parishad (VHP) leader Sadhvi Saraswati said Hindus needed to take up arms to protect their faith, while representatives of various Hindu outfits said Indian gun laws needed to be amended.
Saraswati further said that nobody could stop them from creating a Hindu nation and added that "Christians and Muslims in the country have to either do a 'ghar wapasi' or face the same situation that the Hindus are facing in other countries".
Saraswati said, "Hindus are being attacked in Kerala, cow is being slaughtered and corruption is rising in the country every day. The Hindu population is living under threat today. If there is a need to pick up arms to protect our religion, I see no wrong in that," and added that The Sadhvi, along with Ramesh Shinde, national spokesperson of the Hindu Janajagruti Samiti said that their organizations would not be held back by the constitution of India in their mission and added that for them "the constitution is one that was written by Ram and Krishna".
Suggesting that the country should be advised by saints rather than the constitution, the Sadhvi added that Hindu saints should take up the responsibility of four to five villages to make the country a Hindu Rashtra by 2023.
Adding on to Sadhvi's demand, Bajrang Dal representative Paras Rajput said that the government should amend the gun control laws to allow people to possess weapons for self defence.
"The English passed the Indian Arms Act after the 1857 revolt. We haven't changed that law since 1859. But, illegal arms are being openly sold everywhere in the country. Due to this, the sovereignty of the country is in danger. I urged the Prime Minister to relax the arms act," Rajput said.
Hindutva leaders also questioned the intentions of Prime Minister Narendra Modi over his promise of building the Ram temple in Ayodhya and the government over its forgotten poll promise of repealing Article 370 in Kashmir.