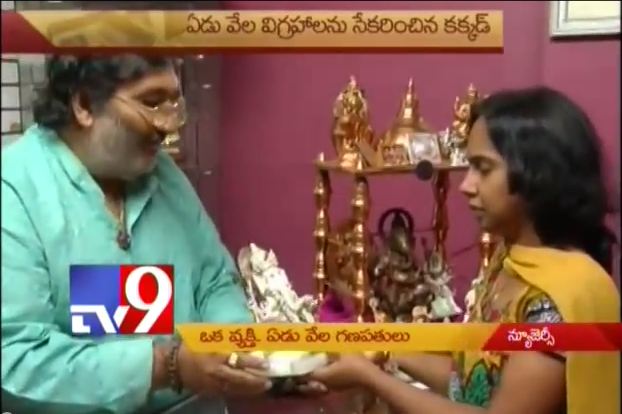 Revival & Unity of Hinduism is not possible without sacrifice and without bringing staunch Hindus on the forefront. Ganapati Dada has a special place in the heart of ALL Hindus. No matter where they are. If you'll publish this, then lots of Hindus will be encouraged and will become fearless and proud Hindus.

The Documentaries are in Telugu language which even I don't understand. But our Interviews is in English.

1. September 2012 – 8.06 minutes – Documentary made & aired by TV9 News Channel on us – Aired 5 times in India & in 3 Indian Languages.

 

2. September 2011 – 30.11 minutes – Documentary made & aired by GEMINI NEWS – on us – Aired 12 times on two days. Total 24 times.