This year, Krishna Janmashtami is being celebrated on 14th August, 2017.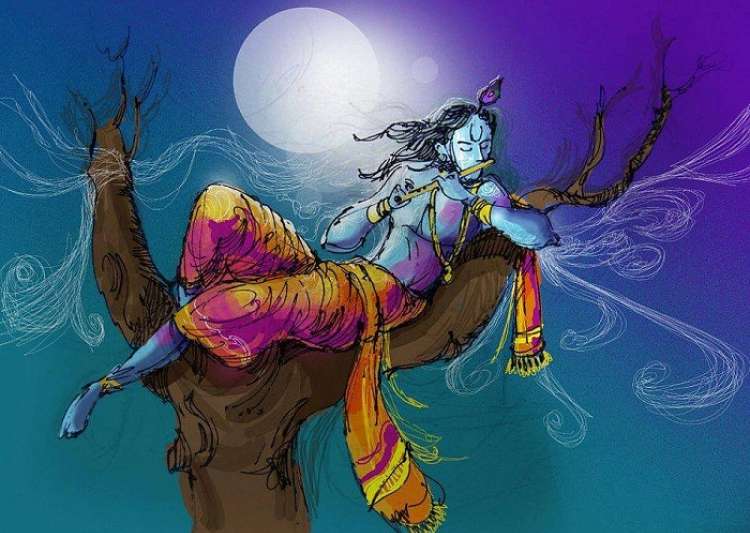 Krishna Janmashtami 2017 date significane and importance
Krishna Janmashtami, which is simply known as Janmashtami is an annual Hindu festival which celebrates the birth of Hindu God Krishna. Lord Krishna was the eight avatar of Lord Vishnu. The festival is observed according to Hindu Luni-Solar calendar on the eight day of Ashtami of the Krishna Paksha in the month of Shravana. It overlaps with August and September of the Gregorian calendar. This year, Krishna Janmashtami is being celebrated on 14th August, 2017. This festival holds high importance especially to the Vaishnavism tradition of Hinduism. A number of dance, drama and enactments of Krishna-Radha Rasa Lila takes place on the day. 
Also Read: Nation celebrates Janmashtami with zest
The devotees sing the songs to praise the Lord through the midnight. It is believed that Lord Krishna was born during the midnight. People celebrate the festival through fasting and night vigil. The festival is joyfully celebrated in Mathura and Brindavan. The festival is followed by Nandotsav. It celebrates the occasion when Nanda Baba distributed gifts among communities to celebrate the birth of Lord Krishna. 
Krishna Janmashtami Significance 
Krishna was the son of Devaki and Vasudeva. He was born on the eight day of Bhadrapada month. His birth took place in the times of chaos. Evil was dominant and his life was in danger by his own maternal uncle King Kansa. Immediately after his birth, Vasudeva took Krishna away across Yamuna to leave him to foster parents in Gokul. He was fostered by Nanda and Yashoda. 
Also Read: Read! 10 things about Janmashtami – Lord Krishna's Birthday
After the midnight, the statues of Lord Krishna are bathed and clothed in fresh clothes. It is then placed in a cradle like a baby, while devotees sing the songs to celebrate his birth. The fast is broken by sharing food and sweets. Women draw footprints outside their house doors and kitchen walking towards the door. This symbolises Krishna's entry to their homes. 
Krishna Janmashtami in Maharashtra 
In Maharashtra, it is celebrated as Dahi Handi. According to it, the young boy seeks and steals milk products like yogurt and butter. People hide their milk supplies in an earthen pot high up out of the baby's reach. Krishna would try all sorts of manoeuvres to reach out the Handi. He would make human pyramids using his friends to reach the high-ranging pots. 
Every year, youths called 'Govindas' make human pyramids to reach out to these earthen pots. The spilled contents are considered to be 'Prasada'. It is a community event where hundreds of people gather to cheer the Govindas. 
Krishna Janmashtami in Gujarat and Rajasthan 
People of Dwarka in Gujarat, where Krishna established his kingdom celebrate this festival just like Maharashtra. They do the Dahi Handi and perform folk fances at temples. Night vigils are also organised to celebrate the birth of Lord Krishna post midnight. Krishna temples like Dwarkadhish Temple or Nathdwara observes special celebrations of Krishna Janmashtami. 
Apart from India, Krishna Janmashtami is also celebrated in Nepal, Bangladesh, Fiji, Pakistan and other countries as well.