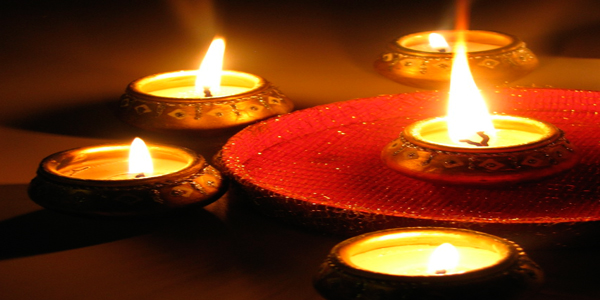 Thursday, November 13, 2014 – Islamabad—A colourful evening in connection with Diwali – the Hindu – was held here at Pakistan National Council of the Arts (PNCA), which was enjoyed by a large number of Hindu community members.

The event was organized by the Ministry of Religious Affairs and Interfaith Harmony for the Hindus to perform their religious rituals by zeal and fervour. Artists enthralled the audience with the performance.

The premises of PNCA was decorated with "Diyas" (clay oil lamps) while a colourful "Rangoli" – a traditional decorative folk art of India, was created. The decorative designs of `Rangoli' made on the floor with vibrant coloured powders welcomed the guests, including members of Hindu community and other religions.

Addressing the participants, Minister for Religious Affairs and Interfaith Harmony Sardar Muhammad Yousaf congratulated the Hindu community on the festive occasion. Strongly condemning the killing of a Christian couple in Kasur district, he said the culprits had already been arrested and strict action would be taken against them.

He said minorities enjoyed complete religious freedom in the country. There was five percent quota in government jobs for them. 

The ministry, he said, was celebrating 10 religious festivals of minorities at government level. Scholarships of students and Minority Development Fund had been doubled, while their welfare funds were also being increased, he added.

Earlier, a one-minute silence was observed to pay tribute to Ashok Kumar, a Pakistan Army soldier, who sacrificed his life for the country in the ongoing operation Zarb-e-Azb. Prominent personalities, including parliamentarians, diplomats and participants from general public, attended the event.

Earlier in his welcome address, Secretary Religious Affairs and Interfaith Harmony Sohail Aamir greeted the Hindu community and said, " May this festival of lights dispel darkness and gloom and bring joy, happiness and prosperity to our country and its people." The problems being confronted by the country, he said, could be resolved by promoting the message of love.

He said the government has constituted National Commission for Minorities for resolving the issues of minorities. Parliamentary Secretary Khalil George congratulated the Hindu community and assured full cooperation for equal rights to the minorities on behalf of the government as per Quaid's principles and according to the Constitution.

He strongly condemned the killing of a Christian couple. MNA Dr Ramesh Kumar Vankwani demanded changes in education curricula, incorporating interfaith harmony lessons.

He said a system should be evolved to prevent the misuse of blasphemy laws. He demanded holidays on the occasion of minority festivals.