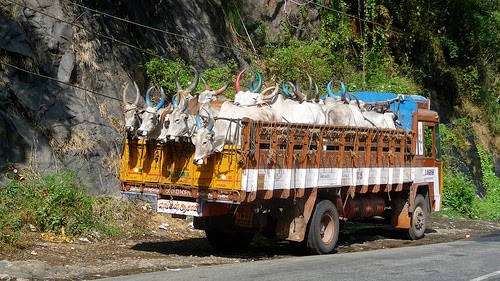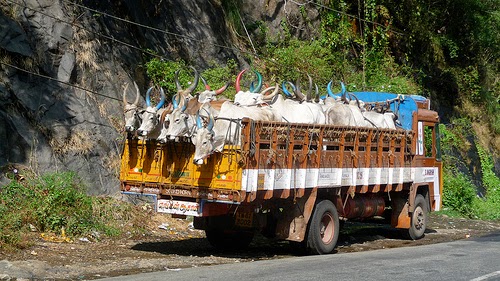 Almost a month after they registered a case under the prevention of cow slaughtering Act against unknown persons, the Malerkotla police booked four more people for their alleged involvement in smuggling cows from Punjab to Uttar Pradesh.
The accused have been identified as Mohammad Sleem of Jamal Pura, Butta Shah and Haneef Khan of Rohira village, Ahamadgarh and Rajinder Singh alias Raju of Bhadalwad village of Barnala district.
The police have also recovered a pistol and two live cartridges, two knives and a Mahindra jeep from their possession.
The accused have been booked under appropriate sections of the Prohibition of Cow Slaughter Act, 1955, Prevention of Cruelty to Animals Act, 1972, Arms Act and the Narcotic Drugs and Psychotropic Substances Act.
Talking to Hindustan Times, deputy superintendent of police Malerkotla William Jeji said, "We got intelligence on the gang, following which we completed investigation and arrested them," adding, "However, we failed to arrest the other members of the gang from Uttar Pradesh, but we have formed teams to arrest them soon."
He said during the interrogation, the four arrested told the police that they caught wandering cattle and supplied them to Sadha Mohammad and Haji Gurjar of Saharanpur.
Earlier, the Malerkotla police had also arrested four migrant labourers for their involvement in cow-slaughtering in town. On September 10, carcasses were recovered from a sewer in Malerkotla.
Protesting against the police, representatives of the Bajrang Dal, Hindu Kranti Dal, Hindu Welfare Board, Shiv Sena, Vishav Hindu Parishad and Gau Raksha Dal had formed an 11-member committee and declared they would block rail traffic on September 24.