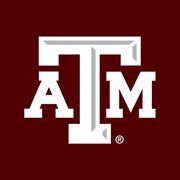 Hindus have suggested 19 festivals for inclusion in the multi-faith calendar being created by Texas A&M University (TAMU) so that its "managers can avoid scheduling major meetings and events" on such days.
Distinguished Hindu statesman Rajan Zed, responding to Assistant Dean Jan Pfannstiel, listed these days as: Diwali, Holi, Maha Shivaratri, Krishna Janmashtami, Ramnavami, Ganesha Chaturthi, Hanuman Jayanti, Navaratri, Dusehra, Onam, Pongal, Chandramana Yugadi,
Raksha Bandhan, Guru Purnima, Souramana Yugadi, Makar Sankranti, Vasant Panchami, Goverdhan Puja and Naga Panchami; for permitting student absence from the university and for inclusion in the proposed multi-faith calendar.
"In addition to student absence, we are interested in also making sure that our faculty and staff meetings avoid these days as much as possible", Pfannstiel added in the email responding to Zed, who is President of Universal Society of Hinduism.
Rajan Zed, in a statement in Nevada today, said that Hinduism was rich in festivals and festivals were very dear to Hindus. We did not want our students to be deprived of any privileges at the school because of thus resulting absences on these days.
Opened in 1876, research-intensive flagship and oldest public institution of higher education in Texas, TAMU, on an over 5,200 acres campus with about 400 degrees, is home to about 68,603 students. Cliff Thomas, John Sharp and Michael K. Young are Regents Chairman, Chancellor and President respectively.
Source: World Hindu News (WHN)