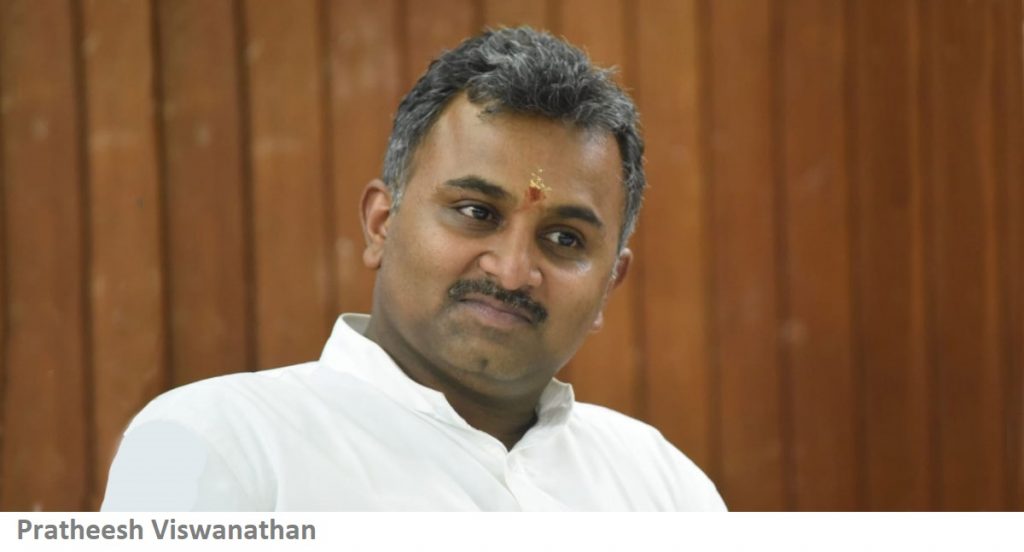 India has a lot to learn from Hindus of Kerala. We all know what happened to Kashmiri Pandits. It didnt happen centuries ago. Was a recent incident. But it seems nobody learnt from it. Hindus are like that. They dont want to learn from history. They wont believe the threats are real till it reach own door step.
Classic example of that is Kerala Hindus itself. They suffered a lot from the hands of jihadis. Everybody speaks about 1921 moplah riots when jihadis killed thousands of Hindus, raped thousands of Hindu women and converted thousands. Still Hindus believe past is past and will never repeat in future. One major reason for that is communism. The leftist historians prepared the syllabus in a way to teach our kids hiding and misinterpreting the facts. The result is minorities are learning the history and preparing agenda since childhood in madrassa classes. And our kids are learning "All religions are same and all those glittering are gold".
The so called secular governments in Kerala lead by both Congress and CPM focused only in strengthening minority communities and weakening Hindu community. Starting from land reform act by first communist ministry, only the Hindu community suffered. Hindu communities were the main land owners of Kerala. The communists brought in land reform act offering to give excess land of each Hindu forward family to Hindu Dalit family. But what happened was Hindu forward communjties lost land and Dalit brothers never got it. Dalit brothers are still living in colonies and forward community in course of time lost wealth also with land. And muslim community in Kerala became most wealthy community in Kerala.
The muslim community is working with a mission and motive. Ex Kerala CM V.S Achuthanandan himself admitted in public that they are working with an agenda to convert Kerala into an islamic state within 2 decades. They are increasing their population exponentially. If we are taking population of children below 7 years, muslim community is the largest community. Birth rate of muslims in Kerala is 43% annually and that of Hindus is 41%. At the mean time Hindu death rate is 60% annually while muslim death rate is around 20%. It shows senior citizens are more with Hindu community and Kerala is still Hindu majority only because of senior citizens. So id birth rate and death rate projects like this, we can come to a conclusion that within 10 years Kerala is going to be a complete islamic dominant state.
Not just population explosion. Another weapon is business jihad. In capital city of Kerala, Trivandrum, which is a Hindu dominant city, if we travel through the main MG Road, we can hardly find a shop which is not muslim. Pizza corners, hotels, bakeries, foot wear shops, clothing shops, juice shops, mobile shops everything belongs to them and staffs are from northern Kerala states like Malappuram, Kasargode etc.. These staffs are also employed here as a 'private army'. If they gets a sign through loud speakers of nearby mosques they can hit the streets. Best example is the riot instigated in Bengluru. Within minutes thousands of them assembled together.
Business firms ran by them are a place to kill self esteem of Hindus in Kerala. Most of the business houses are run by muslims and staffs are Hindu woman. They started becoming bait of love jihad. Communism killed job opportunities in state. Keralites including Hindus started leaving to gulf countries and started working under them. It became muslim is master and Hindu is their servant. This changed the mindset of many Hindus in state. They lost their self esteem and now have no shame left to be dependent upon a muslim for his bread and butter.
The Industrial ministry is given only to muslim league whenever Congress comes to power. It helped community to build their business empire in state.
If we are projecting it to figures, the Hindu land holdings are only 22% of the state. Business holding is only about 17%. And bank transaction is just 15%. It shows who is the real minority of the state and who is the suffering community.
But still the Hindus havenot realised the real threat and still falling for the propoganda run by jama ate islami and communists. They run a propoganda in Kerala that Hindu consolidation is not happening because Kerala is well educated and so never consolidate. They are 'praising' showers on blind Hindus who never see the reality and on other side muslim league is winning 20-24 MLA seats, 5 ministers and 2 MPs. The new trend is jihadis are slowly swallowing communist party in Kerala and now propogating atheism among Kerala Hindus to kill the left over self esteem.
The main stream church seems to have slowed down the conversion. But the damage they made in past is huge. They were the master minds behind land reform act. When Hindus lost land, they were amazing wealth and properties through loop holes they could create in act influencing the communist ministry. Nowadays the agenda is taken overby new generation churches. Now these new generation churches has became a threat even for main stream churches. And love jihad has started hitting christian community also. It alarmed them and now many christian priests started coming openly against jihadis. Its a good sign for them. But Hindu community is still sleeping and not ready to wake up to the realities. They are still living in a fairy land created by communists, evangelists and jihadis.
They are teaching Hindus, only bad people consolidates and so never do it.
Yes, Hindus will listen to it and will not do it. But what happens on other side is Kerala is becoming the silent capital of unrest in India. All the jihadi, maoist activities are getting planned from Kerala. Even Christian conversion in India is guided by Kerala. 65000 nuns has gone to different states of India to convert.
Most number of ISIS recruits were from Kerala. Even during CAA protest the whole planning was done in Kerala and those who gone from here started executing riots and unrest.
So Central government should immediately look into such aspects and do the needful to pull back things as early as possible. If we lose Kerala then its easy for them to operate from here and work for another bifurcation of the Country. The best example was the United States of South India campaign launched by them during the floods. They capitalises the opportunities and use each opportunity to do a campaign against the integrity of our Nation.
We shouldnot wait or waste a minute. All possible options must be worked out to bring down the nexus and strengthen the Hindu community. We dont have much time to waste or watch. If the scenario continues, in another 10 years Kerala will become next Kashmir and Kerala Hindus will have to face same fate as that of Kashmiri Pandits. So arise awake and start doing as early as possible.
---
---