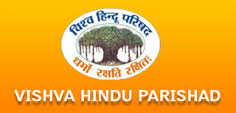 Belagavi: Vishwa Hindu Parishad (VHP) on Wednesday said 'ghar wapsi' (homecoming) of Muslims and Christians to Hinduism could not be termed as conversion and claimed the practise had been prevailing for several centuries.

Speaking about VHP's 'ghar wapsi' agenda, International President of the organisation, Praveenbhai Togadia said untouchability would be removed, Brahmins and Scheduled Castes would lunch together in their kitchen and share sorrow and happiness.

"SC/ST will be considered as friend of Hindu parivar (family)," Togadia told reporters here.

He alleged Christians had misinterpreted Article 25 of the Constitution on right to profess, practice and propagate.

Togadia said the "home coming" was not started by VHP but has been an age old practice of bringing back the forced converts to Hindu stream since 900 years ago by Ramanujacharya in Ayodhya, and later by Vidyaranya Saraswati in Karnataka and Shivaji in Maharashtra.

In 1921, around three lakh Muslims were brought back to Hinduism by Shraddhanand Swamiji, he said. "It is illogical and irrational to say that home coming will hamper progress, foreign exchange and development."

Togadia said building Ram temple in Ayodhya would always remain on VHP agenda.