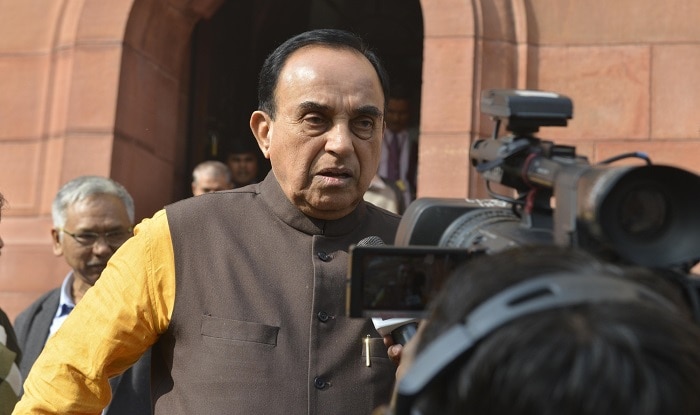 New Delhi, May 22: Senior Bharatiya Janata Party (BJP) MP Subramanian Swamy called for a cess on commodities to build gaushalas (cow shelters) in the country. Addressing 'Cow Culture Conference 2018' in California's Milpitas on Sunday, Subramanian Swamy reiterated that a cow killer should be tried for murder.
"One thing Hindus will not object to, you can put a cess on any commodity and say this is for building gaushala, you will get 10 times what you need from people of India," the former union minister was quoted as saying by The Print. Cow slaughter has been a contentious issue ever since the Bharatiya Janata Party (BJP) came to power in 2014.
"I have been urging the government to bring an all-India law and to make it really effective, anyone killing a cow should be prosecuted for murder," Swamy added. He said the issue of cow slaughter is not raised to harass minorities in the country. He said it was wrong to consider Hinduism 'intolerant' on account of the push for cow protection.
"It (cow/cow slaughter) is not something that we have invented to harass the minorities or to show our hegemony in this society today, where the Hindus and other Indic religions together represent about 82.5 per cent of the population," Swamy said. The MP further questioned why no one protested against similar restrictions on killing species other than cows.
"It is not that only cow slaughter is banned, there is another species (whose killing) we have banned by law — that is peacock, which no one protests about," he said.