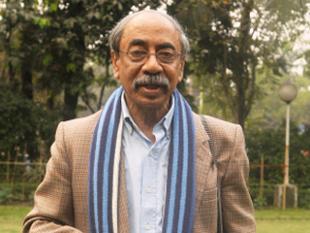 KOLKATA: Jamaat-e-Islami Bangladesh is the main conspirator behind the attack on Hindus and other religious minorities in Bangladesh, according to noted writer and rights activist Shahriar Kabir.
Kabir, one of the key men behind the movement for trial of the 1971 war criminals and against fundamentalism and communalism in his country, said that by doing this, the Jamaat-e-Islami Bangladesh was trying to destabilise the country and show it in a poor light.
"The main agenda of Jamaat-e-Islami Bangladesh is to wipe out non-believers in Islam. They are attacking not only religious minorities in Bangladesh like Hindus and Christians, but also secular Muslims who do not subscribe to their view," Kabir told PTI.
"The Jamaat, along with Jamaat ul Mujahidden Bangladesh, are organising the attacks on Hindus. They want to portray our country in poor light. The present government is trying its best to protect the minorities. They have taken stern steps against Jamaat and JMB activists," he said.
Kabir is presently on an India tour for his documentary movie "Journey to Justice", which deals with the genocide that took place in Bangladesh during the 1971 liberation war.
Earlier this month, in a series of attacks, miscreants set ablaze houses of some Hindus in Bangladesh and damaged two temples in central Brahmanbarhia district, where several places of worship of the minority community were vandalised.