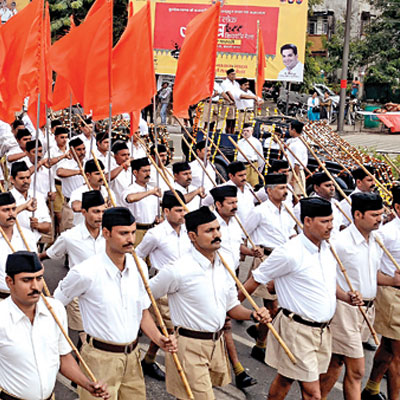 Madhya Pradesh police on Saturday denied media reports that some top leaders of Rashtriya Swayamsevak Sangh (RSS) had been found to be involved in the Madhya Pradesh Professional Examination Board (MPPEB) scam.
"Available documents and data sourced from the seized hard disk have not revealed any such information….The published and transmitted news on the issue are false and misleading," a police release said.
The media reports said that former RSS chief KC Sudarshan had recommended some candidates for selection by MPPEB. But police release said that while Sudarshan passed away in Raipur on September 15, 2012, the examination in question was held on October 7, 2012.
Another press release from the Police Headquarters refuted the reports that calls were made from Chief Minister's house to the then Examination Controller Pankaj Trivedi and Principal System Analyst Nitin Mahindra.
"As per the documents available with the Special Task Force (STF) such reports are false and misleading," it said.