Chandigarh: The Mansa Devi temple situated in the Panchkula district of Chandigarh is popular not only for the firm faith the followers have in the goddess but also because of its architectural splendor attracting tourists from all over the country and worldwide.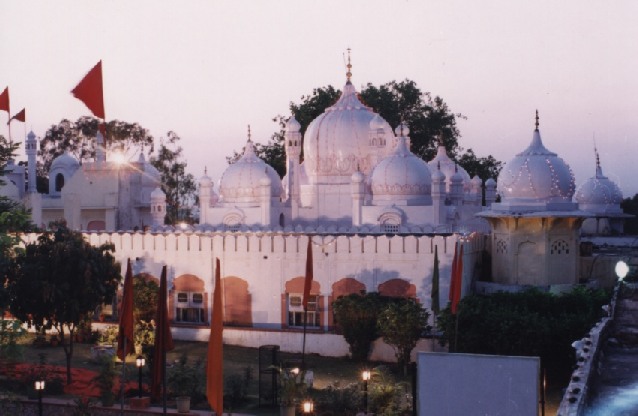 The premises of the temple contain in itself two temples. The main temple is called 'Pindi' and is constructed of marble. In the interior of the temple, statues of Goddess Saraswati and Goddess Lakshmi are erected. The statues have been decorated with beautiful crown and ornaments.
Considered to be one of the prominent 'Shakti' temples in North India, thousands of devotees visit the shrine from various parts of the country, and especially during the Navratra mela, with the number of followers often rising to lakhs during the nine auspicious days of the Navratras.
The temple is not only known worldwide for the faith of the people in Mansa Devi but also for the architectural skill with which it was built in those times. The walls of the temple are covered with different paintings of ancient times.
The walls of the temple are covered with paintings depicting short stories of Hindu Gods and Goddesses from the ancient texts and about the various incarnations of God. Some of the stories are associated with epics like Mahabharata, Ramayana, and other popular stories of ancient times.
The main entrance of the temple tells about stories that date back to the ancient times. The temple displays characteristics of Vastu principles whereas the domes and the minarets display characteristics of Mughal architecture.
 Though the main temple says a lot about the Mughal School of Planning, the temple is mainly known for Hindu art and ancient style of Hindu architecture as its main characteristics.
 An important feature of the temple being built taking into account the Hindu style of architecture is the open space found in Hindu temples for prayer purposes.