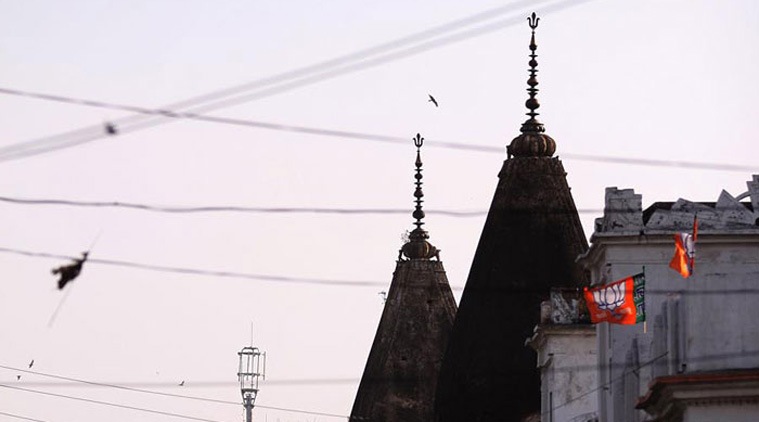 The release also added that the sants declared that they would not let a mosque or any Islamic cultural centre or monument to be built within the "cultural boundaries of Ayodhya."
The VisHwa Hindu Parishad (VHP) Tuesday told the Narendra Modi government that it would have to address "core" issues like construction of Ram Temple in Ayodhya and uniform civil code "for its political survival".
Tuesday also saw VHP pass a resolution asking the Centre to enact a legislation that clears way for the temple construction "at the birthplace of Lord Ram".
Reacting to BJP chief Amit Shah's statement that the party did not have enough numbers in the Parliament to push core issues, VHP joint general secretary Surendrakumar Jain said Shah had not referred to the issues as "contentious" but as "core issues." "BJP was given mandate not just for development, but also to deliver on these core issues. The government should remember what happened to the NDA-I government when it did not keep its promises. The government has to construct temple for its political survival."
VHP spokesperson Vinod Bansal said the resolution was passed during a two-day meet of sants in Haridwar that ended Tuesday. "The sants feel that it is unfortunate that, even after 68 years of Independence, we have not been able to build places for Lord Ram, Krishna and Bhagwan Shankar," he said.
A VHP release said over 100 sants, who are in the organisation's governing body, passed the resolution unanimously and decided that a delegation would soon meet the government to sort out issues blocking the temple construction, he added. They expressed "sadness that the country could not rebuild even 3 of the 30,000 Hindu temples destroyed by Islamic invaders".
The release also added that the sants declared that they would not let a mosque or any Islamic cultural centre or monument to be built within the "cultural boundaries of Ayodhya."
While some sants at the meeting said they must pressure the government into enacting a law to build the temple, others said they should not "mistrust" their "own" government. Swamy Govind Dev Giri said: "If we become impatient, this could be derailed. We have to struggle for it, but we have to be careful."