The second phase of monorail between Wadala to Jacob Circle is partly held up due to lack of permissions from the Central Railway.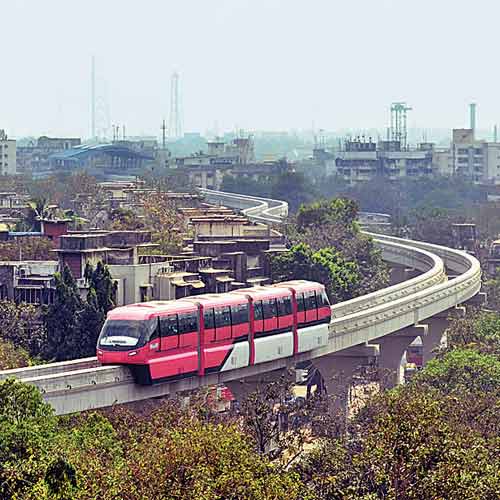 The monorail will cross over railway tracks at two locations, Wadala and Currey Road.
At Wadala, there is a need to erect two pillars on the railway land that lies in between the railway tracks. This stretch is 120-metre long as against 50-metre at Currey Road, where there isn't a need to construct any pillar in between the tracks.
"We are waiting for the Central Railway to grant us permission. We expect it soon as there is no need to get a nod from the railway board. The general manager of Central Railway can approve the construction design and issue clearances," said UPS Madan, metropolitan commissioner, Mumbai Metropolitan Region Development Authority (MMRDA).
Back in 2011, the railway authorities had given in-principle approval to construct the two pillars as well as to launch guideway beams over the tracks.
Owing to this long-pending approval, it threatens to further delay the project. The current deadline to commission the second phase is end of 2014.
It takes around one-and-a-half month to construct a pillar followed by launching of guideway beams over it. This process is followed by installation of other technical equipment.
Already, the MMRDA is finding it difficult to construct the 11.3km long second phase of monorail on the narrow roads of south Mumbai.
CR officials were not available for comment about when the permissions will be given for this crucial pillar work.
MMRDA officials intend to open the first phase between Chembur and Wadala for the public by December.