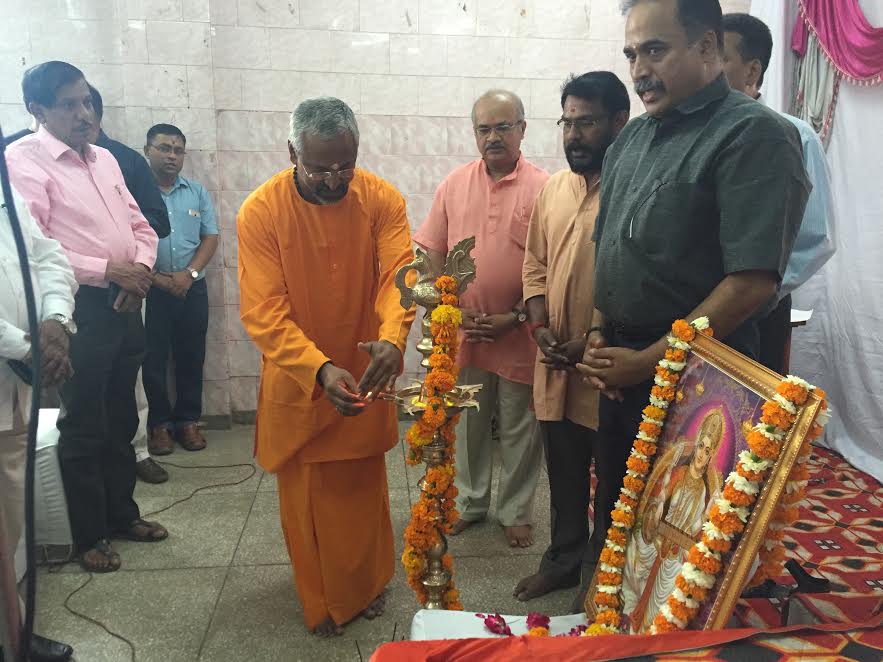 Attachment: P Parameswaran ji
Navathi Celebration of Mananeeya Shri. P Parameshwaran at New Delhi
Navodayam – A socio – Cultural organisation of Malayalees in Delhi  Celebrated the 90th Birth Year of  its  Founder Padmashree Shri. P. Parameshwaran (Director – Bharatheeya Vichara Kendram & Former President of Vivekananda Kendram) at New Delhi. Swami Vijayamritha Chaithanya of Matha Amrithanandamayi Madh of Kolkota Brahmasthanam  Innagurated the Navathi Celebrations & Given the blessing speech.Dr. M Chandrasekharan Nair, Dy.Director, International Division, Indira Gandhi National Open University  was the main speaker.
Shri. M.P Balakrishnan President- Navodayam given the Presidential address & M.R. Vijayan, General Secretary  Given the Welcome Speech.
Delhi Malayalee Association General Secretary Shri. C Chandran, SNDP Delhi Union General Secretary Shri. Kallara Manoj, Pravasi Pulaya Welfare Society Secretary Shri. Vijayan, Gayathri (An Organisation of Brahmin Community ) Vice President Shri. Venkideshwaran Potty, NSS – Vikas Puri Unit Chairman. Dr. N G Menon, Shri. A.Govindan, Shri. Prushothaman – Former Presidents of Navodayam Address the Gatherings.
There is also a Video Presentation of Shri. P.Parameshwaran" Speeches. In the Function Navodayam Felicitated its former President. Shri. M G Menon.
Senior Vice President of Navodayam Shri.N P Harisuthan  Given Vote of Thanks

Source: World Hindu News (WHN)