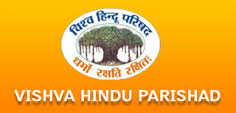 BENGALURU: BJP councillors are exerting pressure on officials of Bruhat Bangalore Mahanagara Palike (BBMP) to give permission to put up flexes across the city for the upcoming Vishwa Hindu Parishad convention.
Just a few days ago, they had raised a din in the BBMP council seeking removal of all advertisement hoardings and flexes in the city.
The Virat Hindu Samajotsava is scheduled to be held on Sunday. A VHP member told Express that its activists and BJP councillors are taking permission for flexes.
According to official sources, VHP is seeking permission to put up around 1,000  flexes across the city, most of them in Basavanagudi.
"It is a known fact that BJP is closely associated with VHP. BJP councillors are putting pressure on the officials and are ready to pay the prescribed fee. But at the same time, we have been given instructions not to allow any flexes or banners in the city after Chief Minister Siddaramaiah insisted on a complete ban," a BBMP source said. "We are now caught between the devil and the deep sea."
Councillors say Siddaramaiah may have called for a ban on flexes and banners, but he has only given an oral instruction. "A notification has not been issued," a senior leader said.
Ruling party leader N R Ramesh admitted that he was putting up banners near National College, Basavanagudi, where the event will take place. "But I am not using plastic banners, only cloth banners carrying a welcome message to the delegates. Cloth banners will not harm the environment. As an individual representing Hindu religion, I am putting up the banners," he said.
He said the BBMP council resolution was mainly on advertisement hoardings. "According to the Karnataka Municipal Corporation Act, one cannot ban flexes and banners completely."