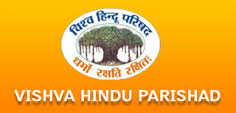 New Delhi: Defending the Ghar Vapsi campaign being carried out by some Hindu groups, Vishwa Hindu Parishad leader Ashok Singhal on Sunday said that the motive is to make people aware of their ancestors.
"We are committed to protect Hindutva. Our aim is not to convert people's religion, but to win their hearts," Singhal told reporters.
Speaking at a book launch, VHP patron Ashok Singhal said it was due to their "struggle" in the last 50 years that Hindus have "regained" the lost "empire" of Delhi after 800 years.
"Our culture and religion were subjugated and we struggled. In 800 years, a day has now come in which we can say we have a government which is committed to protecting Hindutva. Our values will be gradually established in the country.
"We want an invincible Hindu society which works for the world's welfare according to these values… We have never gone out to convert the world but to win over their heart," Singhal said, apparently referring to the recent row over conversion.
Referring to the BJP government, he said Hindus have come back to power in Delhi after Rajput king Prithviraj Chauhan lost it in the 12th century.
He claimed that various powers in their attempts to capture the world have brought it close to a world war.
"You can see that in Australia and in Central Asia. The danger of 'Islamic terrorism' we can see in Europe. This war could have been stopped but the way different powers are in a race to establish their reign in the world, it seems this world war is inevitable," he said.
However, he said Hindus will not be a "player" in such a war as they have always sought to win the world by love and believed in spiritual and not material victory.
"They (others) are showcasing their strength on the basis of hate… World will have to think that if we have to live together then we can do so only on the basis of mutual love that India has been propagating," he said.
(With PTI inputs)