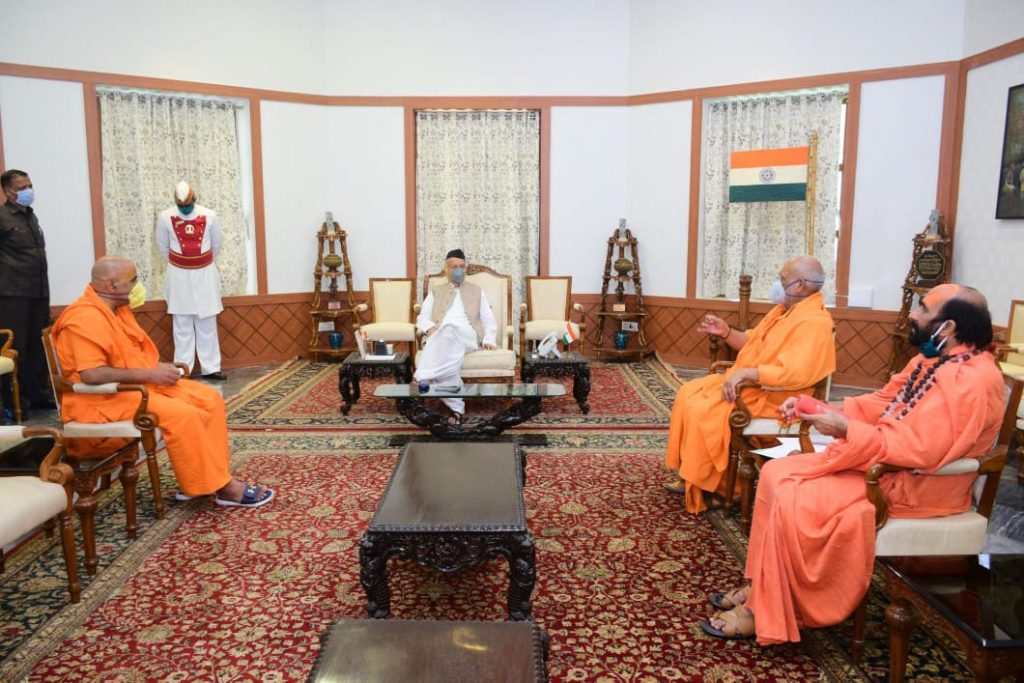 A delegation of Pujya Saints of VHP Margdarshak Mandal met the Hon Governor of Maharashtra and raised the issue of the barbaric
brutal murders of innocent Saints and their driver at Palghar. This belt has always been a dangerous belt with the left leaning activists brainwashing the innocent local people to take up arms with the propogation of Anti Hindu theories..
The Pujya Saints demanded a CBI Enquiry and stringent punishment to these murderes. The Saints who represented VHP are as under.
1. Mahamandelshwar Swami Vishvesaranandji Maharaj
Sanyas Ashram Mumbai 2. Swami Shankaranand Maharaj, Matunga Mumbai
3. Swami Sukhdevanandji Maharaj, Ghatkopar Mumbai