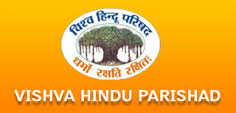 Jammu, Apr 11: Vishwa Hindu Parishad today appealed to the Central and the Jammu and Kashmir governments to consult and take into confidence Kashmir Pandit community before planning their return to the Valley. 

The Hindu right wing outfit also announced to launch a country-wide awareness campaign to expose "separatists", who the outfit said, were against the return of Pandits to Kashmir. 

"They (Pandits) should be rehabilitated in Kashmir Valley with respect and dignity as they were owners of Kashmir for 5,000 years. But before that, they should be taken into confidence over the plan of return and rehabilitation," patron of state VHP, Ramakant Dubey, told reporters here today. 

VHP criticised the government for "failure" to hold talks with the people of the community before embarking on a plan of their return to Valley. 

"The Central and state governments should hold talks with them over the issue of return and rehabilitation to Valley before formulating any such plan," Dubey said. 

"The government has not talked to them till now. They have not deliberated upon the mode of rehabilitation in Kashmir. Government should take them into confidence," he said. 

VHP will launch an awareness campaign across the country to expose those who are against the return of the Pandits to Valley and those who create hurdle in their path of return, he said.