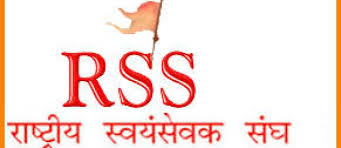 The Rashtriya Swayamsevak Sangh (RSS) wants its volunteers to fan out and spread the message of rebuilding the Hindu family torn by changing lifestyle and bring together diverse castes to create a unified community.
The Sangh is currently focusing on these areas with some simple mantras: tell people to spend an hour a week with their family without TV, politics or cricket as distraction and spread the message of a common well, cremation ground and temple for all castes in villages.
A booklet has been brought out on the theme of uniting the family (parivar prabodhan).
The Sangh plans to send the message across through its shakhas (branches) and allied organisations that work with diverse segments of society. The recent Pratinidhi Sabha is believed to have taken up these issues.
At a recent meet in Delhi, BJP members were struck by the fact that time spent with family was diminishing in society.
Another area for samajik samrasta (social harmony) outreach is jhuggis, which the Sangh prefers to call Sewa Bastis to highlight the need for social service there.
"If people feed little girls from the neighbourhood during Navratri, they should go to the Sewa Bastis and do so. They should invite the poor to their marriages and attend theirs as well," a Sangh leader said. "Educated people should take time out to teach bright young children."
There are other prescriptions for the ideal Hindu family. "We also want people to see to it that their households look like proper Hindu homes: a tulsi plant, images of Hindu gods, the gayatri mantra, etc. should ideally be physically there," said an RSS leader.
The village development idea, Sangh volunteers said, is similar to the Prime Minister's pitch for parliamentarians to adopt villages for their welfare. "India has 6 lakh villages. Our influence is already there in 50,000. We can start focusing on neighbouring villages to make it 50,000 mandals where we work for village development."
The functionaries looking after these initiatives are: Subrahmanium Bhatt for parivar prabodhan, Madhu Kulkarni for samajik samrasta and Dr Dinesh for Gram Vikas.