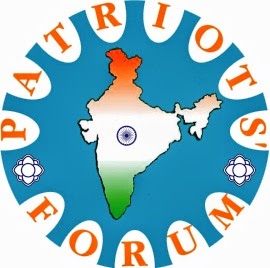 Attention: To Shri Prakash Javadekar
To
Shri Prakash Javadekar
The Environment Minister
September 12, 2014
Manyabarji,
Subject: Proposed Tallest Temple In Vrindaban
The attached commercial mail to sell accommodation for the so-called "Vrindaban Project" will be self-explanatory. It claims to build the tallest temple in the world. The details spelt out are meant to attract the highly rich and moneyed section of the people and that in one of the holiest places of the age-old Hindu pilgrimmage.
Manyabarji, if the proposed project would materialise, it would surely turn out to be a place of cheats and men used to sensuous pleasures. The sanctity of the holy city of Vrindaban (should we say in one breath of "Mathura-Vrindaban") will be spoilt, if not lost in one stroke and the place be turned into a commercial hub. The serenity of the spiritual surroundings of Mathura-Vrindaban will be lost forever to forces of vandalism, worse than that by the marauding Talibans even. For the project company, it will be a pure and simple business proposition, without bothering about the religious identity or composition of the buyers or the eventual dwellers in that project.
Sir, it has set us thinking: has the proposed project been duly cleared by all competent and concerned authorities including the temple-trustees, local Municipal bodies and, most of all by the Ministry of Environments, the Government of India? How can the people-friendly government of the day allow this most irreligious and unholy project to come up at all? Or, is this a part of a new scam or one in the chain of scams that the last UPA government have bequeathed to the people of India?
The attachment
Copy, with copy of the enclosure. to:
• The Prime Minister of India.
• The Home Minister of India.
• The Sarsangchalak, RSS
Vandemataram,
Yours sincerely,
D.C. Nath
(Former Spl. Director, IB)
9811995693
Attachment
Vrindaban Project
Source: WHN Media Network