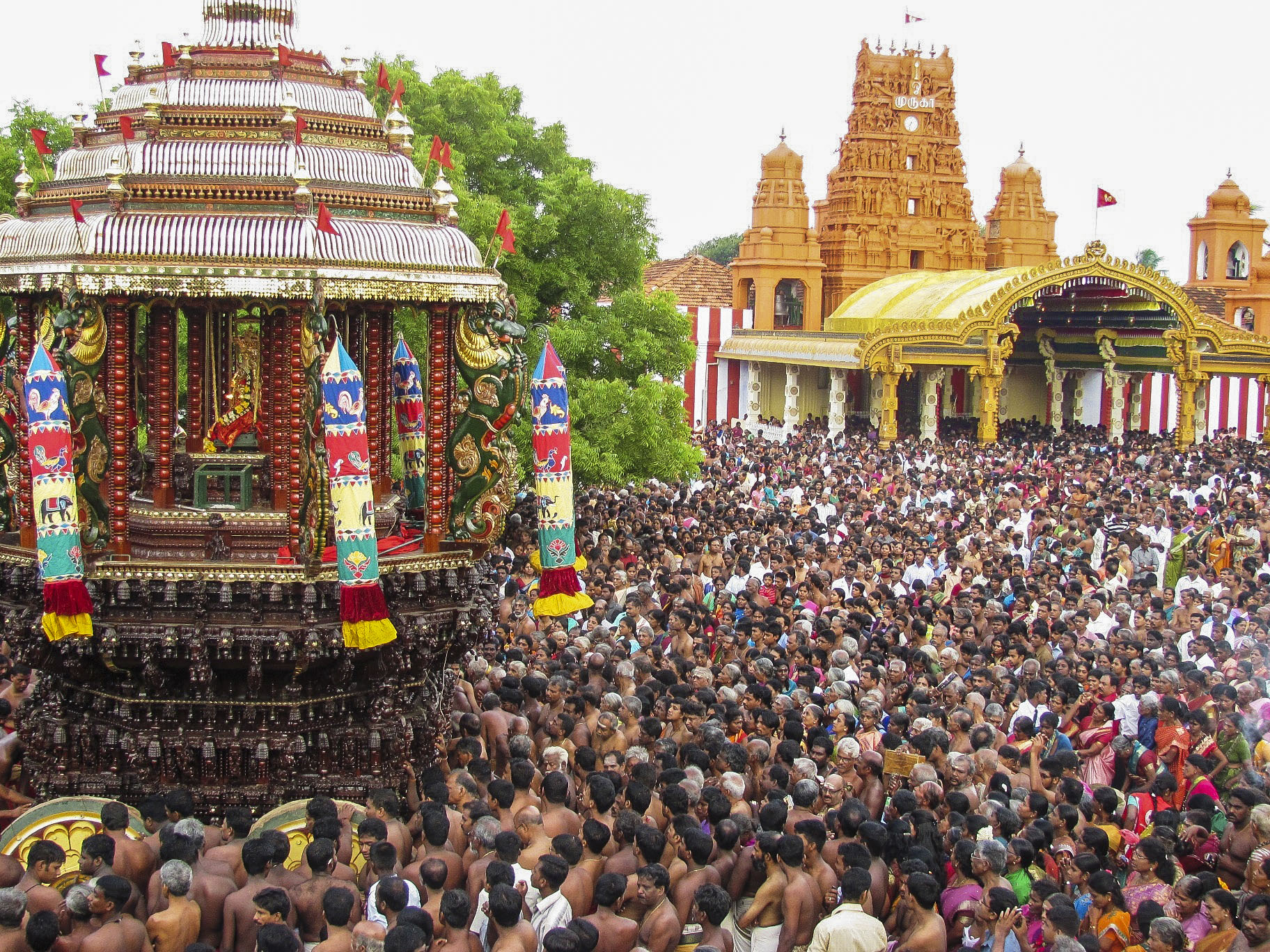 KAUAI, HAWAII, July 9, 2018 (HPI): Himalayan Academy (publishers of Hinduism Today and Hindu Press International) announced today their two-week 2019 "Innersearch Travel/Study" program to Sri Lanka. Led by Satguru Bodhinatha Veylanswami, Guru Mahasannidhanam of Kauai Aadheenam in Hawaii, fifty participants will begin their journey in Colombo on March 14th, 2019, and complete it on the 29th. It will be the 26th Innersearch program since the first was held in 1967 by Satguru Sivaya Subramuniyaswami.
There will be days of classes and visits to the temples and holy places associated with the Gurus of our Parampara, including the great Nallur Murugan Temple of Jaffna, the Keramalai Sivan Temple, the ashram of Satguru Yogaswami and more. Along the way we will enjoy the island nation's stunning beauty. The last four days the group will settle into a seaside resort on the Eastern coast with emphasis on discovering the island's culture and sharing classes on spiritual practice and Saiva Siddhanta philosophy with Satguru and the swamis traveling with him.
It's not too early to begin planning for the adventure. Click on "source" above to find out how to join. Prospective participants need not be Hindus but must be sincere religious seekers, complete an application and be approved by the program's staff.