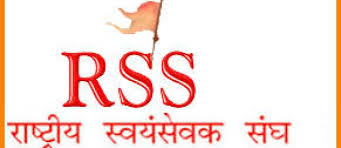 NEW DELHI: The Rashtriya Swayamsevak Sangh wants to change the perception that it is a mysterious organisation which encourages fringe Hindutva elements and try to control the BJP-led government. In an effort to reach out to the tech-savvy younger population, RSS has developed an application for Android phones and gadgets that gives the user a complete picture of the organisation through the years, the work it does, its motives, methods and aim. "It basically answers all questions and doubts that people have about the Sangh. It is not a demon operating in the shadows but a publicspirited nationalist organisation.
The aim of the app is to demystify the RSS," explained a Sangh leader. Launched on March 16, the app has already been downloaded by an approximately 50,000 users. Easy to navigate, the user interface of the app is neat even as the background colour remains predominantly saffron.
Sangh spokesperson Manmohan Vaidya told ET that though it was not an official RSS app, it was extremely useful in giving an insight into the working of the organisation. "It has been developed by a karyakarta," he said. The user-friendly app gives the history of the organisation, locates the nearest shakha for the user, gives details of training there through uploaded videos, has a 'panchaang' (the Hindu ritual calendar), Sangh news, songs, leaders and wallpapers. Developed by Santosh Kimothia Swayamsevak, the app is the result of brainstorming at weekly IT Milans organised by the Sangh in cities like Bangalore, Hyderabad, Delhi and Gurgaon. Sangh leader in charge of IT Vikram Deshpande told ET that there was a lot of curiosity about the RSS and its work.
"We are getting a lot of queries from the youth about the RSS who want to join it. The trend is growing fast. There are a lot of swayamsevaks, who are IT experts and converge at the IT milans. They decided to come out with a few apps to increase awareness about the Sangh and its activities," he said.