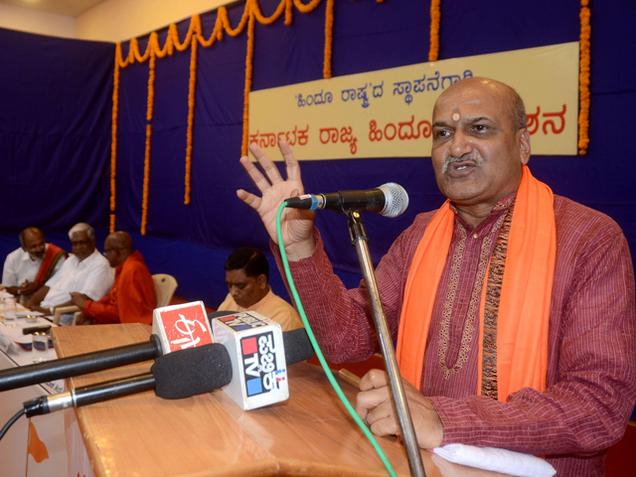 Representatives of 18 Hindutva organisations will participate in a three-day State-level Hindu convention being held here from April 12.
The Hindu Janajagruti Samiti and the Sri Ram Sene have organised the event to "build a Hindu Rashtra," which, the organisers say, would have space and respect for people of all communities, including Christians and Muslims.
Sri Ram Sene leader Pramod Mutalik and State coordinator of the Hindu Janajagruti Samiti Guruprasad told presspersons here on Tuesday that over 200 delegates would participate in the convention being held at Vasavi Mahal off Gokul Road.
Mr. Guruprasad said that the aim of the convention was to unite all Hindutva outfits and deliberate on the continued attacks on Hindu religion and its followers. Sri Madara Channayya Swami of Chitradurga would inaugurate it and deliver the keynote address.
Mr. Mutalik said that as a caste based census was scheduled to begin in the State, there was need for Hindus to come out of their caste limitations and declare themselves as Hindus first. "I am for reservation based on the economical status rather than on the basis of caste, which will only divide the society further," he said.