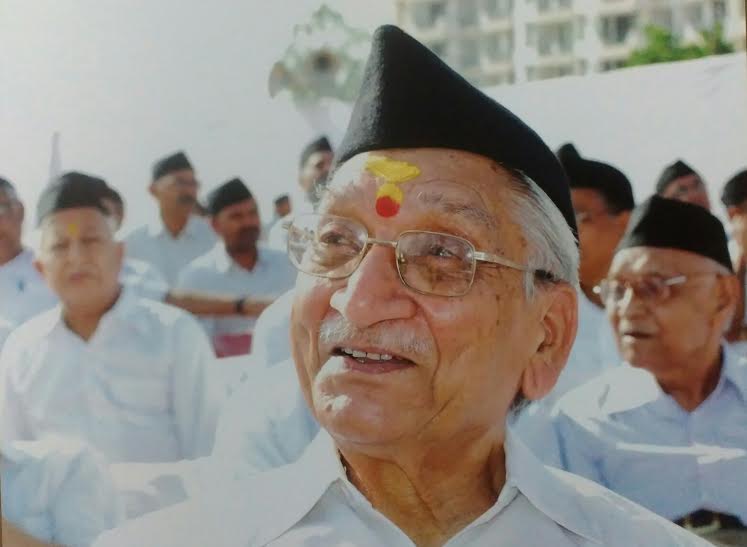 स्वर्गीय अशोक जी सिंघल         << PDF Copy Attached​
​A vibrant Hindu leader, Maa Ashok Singhal (89) born on 15th September 1926, passed away today at Medanta Hospital, Gurgaon.  Since 1942, he became a pracharak of RSS working in various fields of society.  He served as Prant Pracharak for Delhi and Haryana.  In 1980, he was deputed to VHP, becoming its joint General Secretary.  In 1984, he became its General Secretary and later the International Working President. 
He is a practicing Hindu, who dedicated his life to Hindu Dharma.  His dream is Ram Mandhir in Ayodhya who worked for it with dedication.  His endless struggle for Ram Janma Bhoomi movement has been highly appreciated. 
RSS Sarsanghachalak Shri Mohan Ji Bhagwat stated, "Whole world is deprived of Ashokjis noble presence". 
RSS Sarkaryavah Shri Bhayya Ji Joshi and other Sangh leaders have condoled the demise of Ashok Ji. 
​
VISIT: http://rsschennai.blogspot.com/
http://vsktamilnadu.org/
Source: World Hindu News (WHN)