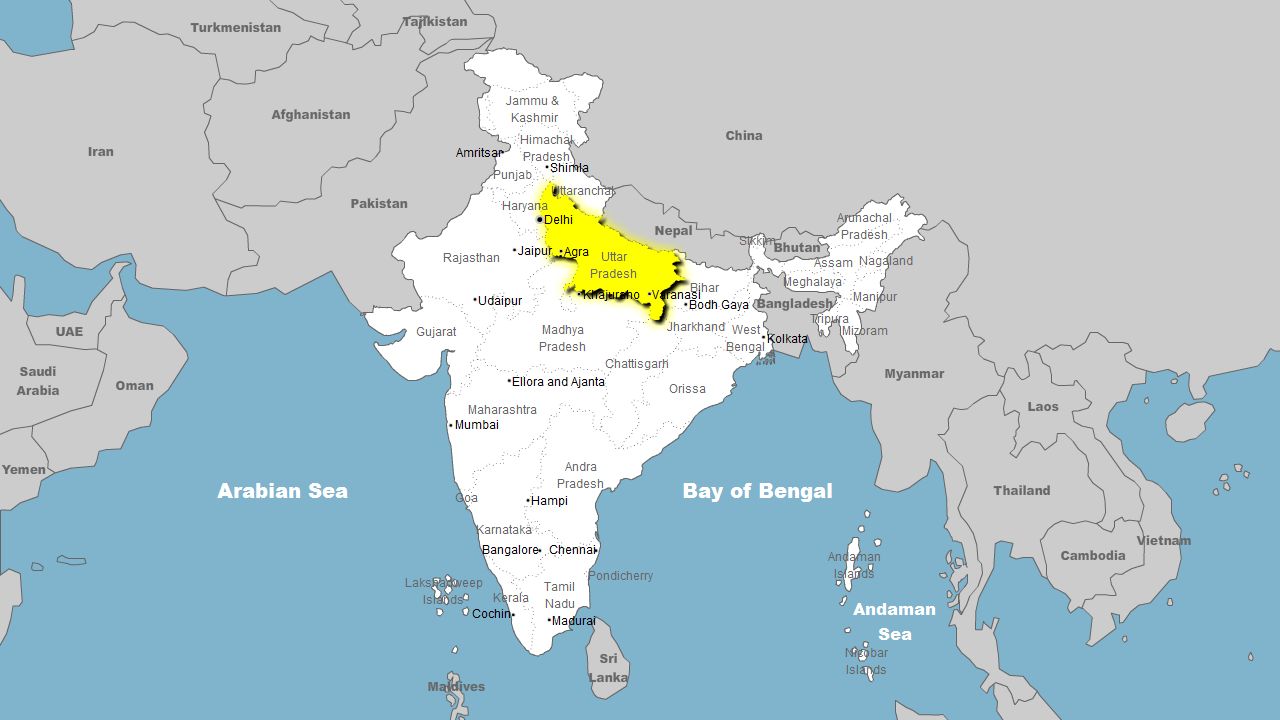 LUCKNOW: Modi government's 'all-inclusive development' agenda notwithstanding, saffron pariwar has now taken to brainwashing Hindus for a united stand. Besides re-conversion of Muslim families in Agra by Sangh Pariwar's Dharm Jagran Manch creating all the furore, Vishwa Hindu Parishad has begun holding 'Hindu Sammelans'. Over 600 such meets would be held across the country, VHP funtionaries told TOI.

Hindus have been at the receiving end for the past several years for not being united, VHP functionary Sharad Sharma told TOI and added that community members have been identifying themselves as Dalits, OBC and other such caste-based tags. This categorisation has come to the advantage of those who have been targeting impoverished Hindus to convert them to other religions, he said, added that sangh pariwar now feels it's high time Hindus stood united.

So far, Hindu Sammelans have been held at two to three districts including Balrampur and Shrawasti in the state. At Balrampur Swami Chinmayanand, former Union minister in the Atal Bihari Vajpayee government, had questioned the allegiance of "people like Bukhari (shahi Imam of Jama Masjid) who eat and breathe here but carry the name of their ancestral place in Iraq".
He had said: "Jab tak aise haramzaade desh mein hain, koi sadhvi agar unko haramzaada kehti hai to is mein buraa kya hai? (As long as there are such bastards in the country, what's wrong if a sadhvi calls them so?)"

Besides Chinmayanand, Mahant Nritya Gopal Das, who is president of Ramjanma Bhoomi Nyas, VHP Patron Ashok Singhal, VHP working president Praveen Togadia, VHP president Raghav Reddy and general secretaries Champat Rai would also be speaking at such Hindu sammelans, Sharma said.

Interestingly, Togadia, Singhal and Mahant Nritya Gopal Das would be present at the Hindu Sammelan to be held in Lucknow's Jhulelal Park on January 18. This will be followed by a sammelan at the temple town Ayodhya on February 6.

Political observers said such sammelans are being held only to polarise Hindus, since Bharatiya Janata Party has yet to conquer significant states like Uttar Pradesh and Bihar.

On why such sammelans, when Modi-government has been talking of 'Sabka saath, Sabka vikas', VHP functionary Sharad Sharm said the BJP might have political compulsion to talk about inclusive development, but even RSS had been feeling the need to unite all Hindus. VHP's Hindu Sammelan is one such bid, Sharma said and added: "Hindu samaj ko ek-jut karna hai, unko dharmik mulyon per hamle se bachaav karne ke baare meing avgat karana hai, dharmaantaran ke vishay par jan jagriti karni aur Hindus ko Islamic antankwaad ke baare mein batana hai".

Nationalist Muslims have no objection on Sangh pariwar's agenda, Sharma said and added that the idea to hold such sammelan came up for discussion during the world Hindu conference on August 16 and 17. People know about VHP only through Ayodhya temple movement but are not aware about VHP's other programmes, Sharma said, adding that it was thus decided to hold such programmes.

Hindu sammelan throughout the country is one such programme, he said and added that they would be held in a grand manner in metros and prominent cities of the country.