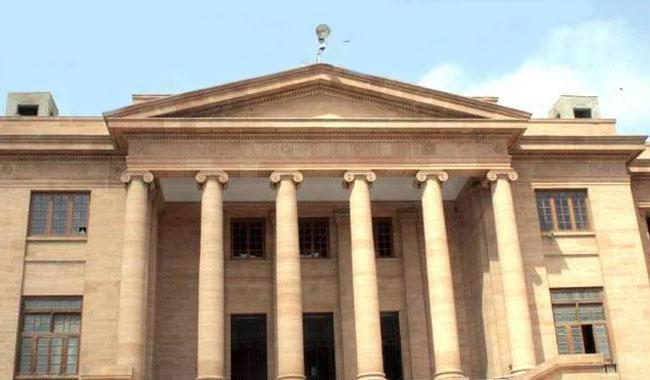 The Sindh High Court has directed the Sujawal district's deputy commissioner and police officials to protect the Hindu community's 160-year-old place of worship and take action against land grabbers in the district.
Hearing a petition, a division bench headed by Justice Nadeem Akhtar directed the deputy commissioner to take action against three men who had allegedly encroached upon the temple's land.
The petitioner, Ashwar Kumar, had moved the court against the unlawful occupation of the Shewalo Mandir and disallowing worshipers' entry into their place of worship by the land grabbers.
He submitted that the temple, survey No. 95, was located in Union Council Chohar Jamali. He alleged that Sattar, Pappu and Malo had recently illegally occupied the temple's premises and were not allowing worshippers to perform their religious rituals.
He said complaints had been filed with the Mukhtiarkar of Shahbandar, the SHO of Chohar Jamali Police Station and other authorities, but no action was being taken to remedy the situation.  He said the deputy commissioner too had not yet taken any action on his application. He requested the court to order the authorities to take action against the culprits and to ensure free access of worshipers to the place.
During the previous hearing, the court had summoned Shahbandar Mukhtiarkar Abdul Rasheed and SHO Sub-Inspector Mushtaq Ahmed. They appeared before the court and gave an undertaking that they would provide full protection to the petitioner and protect the temple.
Rasheed pointed out that the petitioner's complaint was pending before the deputy commissioner, who also undertook to take action in accordance with the law. The judges directed them to ensure security for the worshipers and the temple. They also directed the deputy commission to file a compliance report, failing which he would have to appear in person. The next hearing is on April 7.