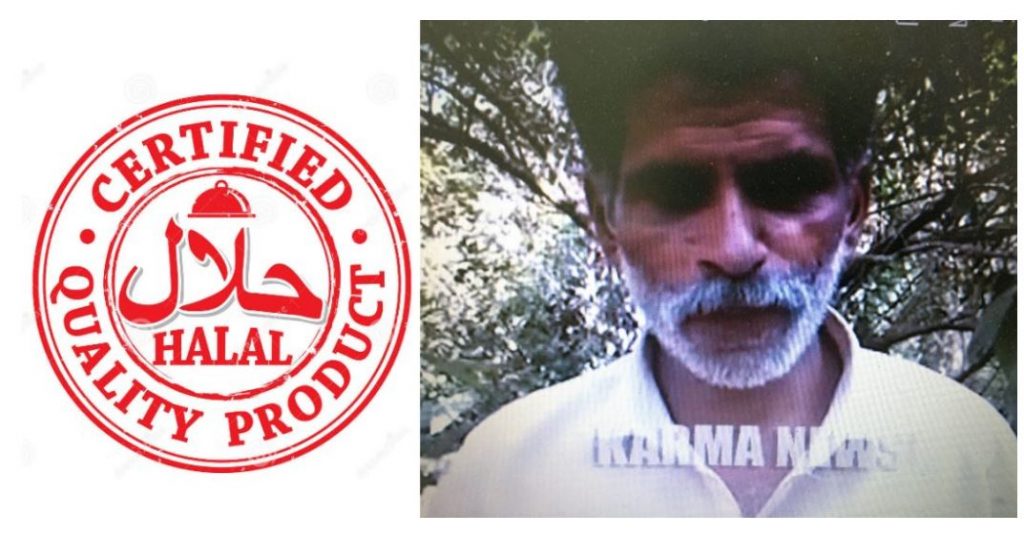 In a shocking display of Islamo-Fascism, a group of Islamic radicals has not only stopped the sale of 'non-halal meat' but tried to stuff raw meat into the mouths of Christian farmers who tried to sell non-halal meat on the eve of Easter on Sunday (April 4), in Wayanad, Kerala. The Islamist radicals also set on fire trucks carrying 6,500 kg of pork and buffalo meat at Kanichar in Kannur, according to a media report. The frightened farmers have stopped the sale of 'non-halal' meat fearing threat from the Islamic radicals. Interestingly, no so-called mainstream media outlets in Kerala have turned a blind eye to the incident.
The non-halal meat sale was taken up by the farmers' collective, Karshaka Mitra. The organization has about 6000 members in six districts of the State.
According to a report of Karma News, the farmer, Shaji Koppuzha, who distributed the non-halal meat to retailers was attacked brutally by the Islamic radicals at Meenangadi near Amabalappadi in Wayanad. Shaji, in a video, state that he couldn't figure out the cause of provocation. "I can't figure out what is their problem? Those who want to smoke, let them smoke. Those who want eat buffalo meat, let them eat. Those who like pork, let them eat. Those who do not like it, why are the indulging in physical attacks on us," said Shaji. The Islamic radicals brutally beat up Shaji.
In view of the poor quality of meat that is being sold in the market, Kisan Mitra planned to supply good quality meat. The outfit collected orders from customers for 5000 kg of buffalo meat and 1000 kg pork. The main coordinator of Kisan Mitra, Manoj Cherian, received death threats from Islamic radicals. Bike-borne Islamists had threatened that they would hack him to death if they sold pork which, according to the assailants, was haram.
---
Source: Indusscrolls