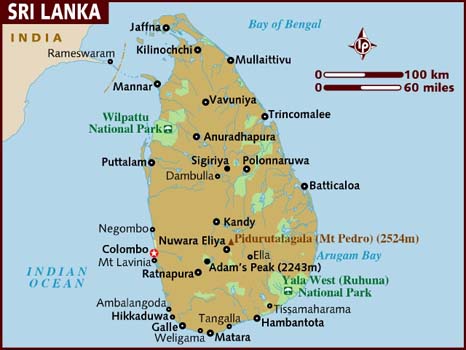 The Sri Lankan government has told India that it objects to the  Sethusamudram Project on environmental and cultural grounds.
A spokesman of the Sri Lankan Ministry of External Affairs told the media here on Monday, that the Lankan government had shared with the Government of India a "comprehensive" report submitted by Lankan experts on the environmental impact of the canal project in the ecologically sensitive Palk Bay and Palk Strait.
The Lankan objection is significant in as much as the Indian Supreme Court is to hear the Sethusamudram Canal project case on Tuesday (November 26).
The Lankan MEA spokesman also said that the proposed canal would damage the "Rama Sethu", the "bridge" that Lord Rama built to come to Sri Lanka, according to the Ramayana. "Rama Sethu is sacred to many in South Asia," the spokesman said.