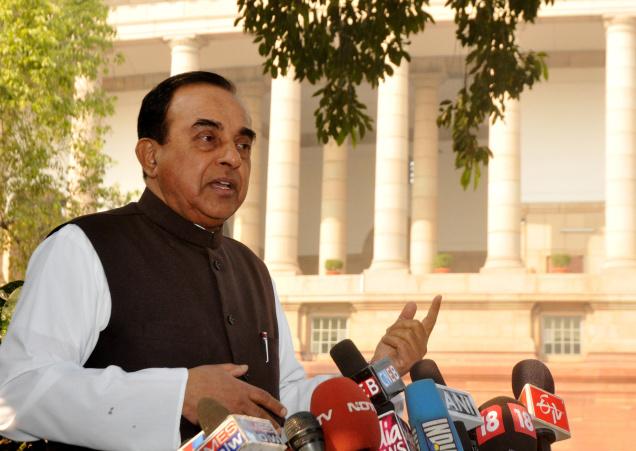 After launching the "Virat Hindustan Sangam" to push Hindutva issues, BJP national executive member Subramanian Swamy has asked the party leadership to convene a special session of the national executive to draw an "actionable" programme to implement the promises, including Ram Mandir in Ayodhya, abolition of Article 370 and a national ban on cow slaughter.
Dr Swamy has apparently written a letter to party president Amit Shah in which he has mentioned that there is "anxiety" among the people to know the roadmap to fulfil some of the promises made in the 2014 election manifesto on Hindutva issues. The letter has urged the BJP-led government to find solutions to these "outstanding" issues to bring a "renaissance" in the country's religion, culture, history and heritage.
Dr Swamy has said a negotiable settlement could be worked out by Hindus and Muslims for building a Ram temple in Lord Ram's birth place. Hindus can agree to build for Muslims a new masjid across the Saryu river in place of the demolished Babri Masjid, he has said. He has also suggested that a national ban on cow slaughter could be done through enacting a Central law which is permissible under the Concurrent List of the Constitution.