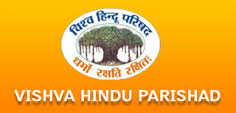 SAMBALPUR: Vishwa Hindu Parishad (VHP) is committed to work for the welfare of the Hindus, said Praveen Togadia, international working president of the VHP.
Addressing mediapersons here on Saturday, Togadia said a road map has been prepared for the 'suraksha' (protection), 'samrudhi' (development) and 'samman' (self-respect) of the Hindus. The VHP leader said he wants the Hindus to regain the position they once held and to achieve this, they have to be protected, developed and united.
Dwelling on the action plan, he said support from 20 crore Hindu families can help him achieve his mission of providing food, education and free health facilities in private sector and provide skill development for their job placement.
He called upon the Hindu business community to pay tuition and school fee of poor Hindu children to enable them to pursue education. On the health services front, he said private practitioners have been requested to treat at least one patient for free daily and about five lakh doctors across the country have agreed to extend the service. The VHP leader also stressed on the need to stop caste discrimination.
Replying to question on the relationship between VHP and BJP, Togadia said VHP has nothing to do with the BJP and VHP members were not BJP men.
Reacting to question on donation collected for construction of Ram Temple at Ayodhya, Togadia said the fund was deposited with a Public Charitable Trust and income returns were being filed and the account audited.