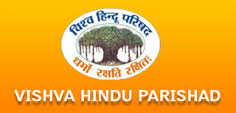 GANDHINAGAR: The Vishwa Hindu Parishad (VHP) has launched a movement for eradication of untouchability. The initiative called, 'Indian Social Integration', was launched at Somnath.

Top VHP leaders met at Somnath in the presence of Hindu saints and decided to take the new movement to all villages in the country. It was the first convention of the VHP at Somnath for the new initiative. VHP international working president Dr Pravin Togadia, while speaking at the convention, requested the Hindu saints to take the lead in removal of untouchability and integration of Hindu society.

Togadia asked VHP volunteers, who came from different parts of the country, to organize Gotra Sammelan throughout India and convince the Hindus to stop the practice of untouchability. He asked them to convince upper caste people to make friendship with the scheduled caste and scheduled tribe and develop family relations. He requested them to start eating at each other's places and help each other.
Togadia also asked the volunteers to visit every village and promote "one well, one temple and one crematorium for all and start eating together."

The VHP has launched the movement to stop the religious conversion of the suppressed class among the scheduled caste and scheduled tribe.

The RSS too is pushing the idea of social integration of Hindus and eradication of evil practices.