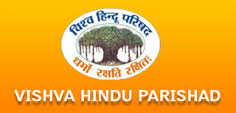 Somnath
All India Meet of Samajik Samrasta Vibhag(social equality/harmony wing) of Vishwa Hindu Parishad was held today at Somnath in Gujarat. The meeting was chaired by Dr. Pravin Togadia.
Addressing the inaugural session of this meet. Dr. Togadia told karyakarta gathered from all over India to implement three-point action plan.
1. To remove the mentality of untouchability from the minds of people and generate the feeling of unity. To achieve this, Gotra sammelan will be organized throughout the country.
2. No Hindu should practice untouchability. Under 'Hindu Parivar Mitra' programme, one so-called upper caste family will make schedule caste, schedule tribe family a friend. They should visit each other's house, have meal and support each other on good/bad occasions.
3. Untouchability free India: All should drink water from same well, entry to Mandir for all, common meal and cremation place.
Dr. Togadia asked VHP workers to take this programme to entire country.
– DeshGujarat