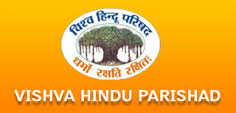 When the Prime Minister Narendra Modi will be inaugurating the 7th edition of Vibrant Gujarat Global Investors' Summit (VGGIS) on January 11 in Gandhinagar, the Vishwa Hindu Parishad leader Pravin Togadia plans to hold a "Hindu Sammelan" in communally sensitive Shahpur locality. The VHP plans has left the police in a fix for giving the mandatory permission for organising the event where thousands of people are likely to gather.
Vikas Sahay, Joint Commissioner of Police, Special Branch, said that VHP has moved an application seeking permission for the event. He said that the permission hasn't been granted as on today. Sources in the government said that VHP may not get the permission to hold the event in Shahpur, where a large number of Muslims live.
VHP members said that originally the event was supposed to be organised in Shahibaug (namaskar circle). The road leading to the area has been blocked by the city police ahead of Vibrant Gujarat. About 10 days back, the VHP members changed the venue from Shahibaug to Shahpur. They have threatened that if they don't get permission it will erupt into a major controversy as they had planned the event much in advance.
"This is part of our golden jubilee celebrations. We have been organising such sammelans across Gujarat and January 11 event is a part of it," said a senior VHP member. In the earlier pamphlets, the venue of the event has been mentioned as Shahibaug. However, the recent one has the address of Adwait Ashram, near Gandhi Bridge, close to Shahpur Darwaja. The pamphlet appeals to take part in the event and pledge for "security of Hindu," "Hindu prosperity and respect of Hindu".
The pamphlets with a picture of Togadia describes that the event has been organised to demand "to stop conversion, facing love jihad, curbing cow slaughter, constructing a magnificent Ram Mandir and declaring India a Hindu nation." The main speaker in the event will be Togadia. To draw people and securing participation, the VHP has also given a landline number while appealing to give missed calls.
Shahpur locality has seen several riots in the past and in October last year.