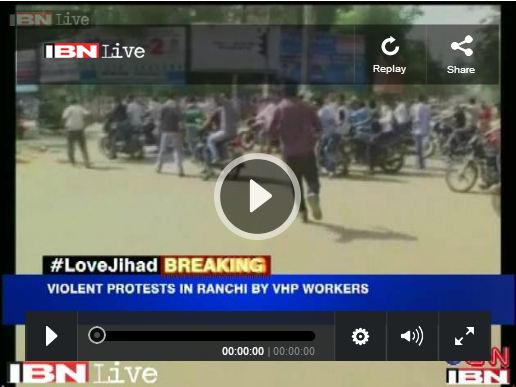 Ranchi: Workers of the Vishwa Hindu Parishad on Monday held protests against the harassment of national-level shooter Tara Sahdev by her husband for refusing to convert.
VHP has also called for bandh in Ranchi on Monday in protest of the incident.
Sahdev alleged that her husband Rakibul Hasab kept her in forced captivity for one month during which she was starved and tortured, brutally assaulted and allegedly bitten by dogs. "He punished me because I didn't covert. There was no contact with anyone, I wasn't allowed to meet anyone. He didn't even let me eat," said the athlete.
Police have filed an FIR and investigation is on into the case.