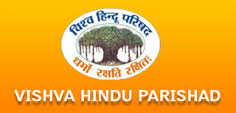 To reunite the Hindus who are divided by different castes and to fulfil "the dream of building a grand Ram temple in Ayodhya", the Vishwa Hindu Parishad (VHP) will now develop 1.5 lakh Adarsh Hindu Gaon (model Hindu villages) across country. The move comes even as controversy rages over the "ghar wapsi" (re-conversion) programmes.
As part of the latest campaign, that will be taken up in the months of June and July, the VHP leaders will plant Panchvati tree saplings. Regarded sacred by Hindus as they have been mentioned in Ramayana, and used in various forms of worship, the Panchvati includes peepal (fig), bargad (banyan), goolar (cluster fig), bel (wood apple) and shami trees. The VHP activists will also plant tulsi (basil) saplings at every Hindu's house in these villages. "By planting these sacred saplings, VHP will make the villages Adarsh Hindu Gaon. These plants are good for environment as well as for health if used as Ayurvedic remedies," said VHP's UP spokesperson Sharad Sharma.
He said the VHP will request each village pradhan and other local influential Hindu families to provide land for plantation. Sharma said the plantations will be taken up in nearly 1.5 lakh villages across the country to "reunite Hindus who are divided in different castes".  "The reunion is essential to meet the agenda of Hindutva and fulfil the dream of grand Ram temple in Ayodhya," he said, adding that planting Panchvati trees is a good way for the organisation to reach out to every village.
The campaign will be launched after the Ram Janmotsav that the VHP has planned for the first time. As part of the Ram Janmotsav held from March 22 to April 2, the VHP will also install idols of Lord Ram and appeal villagers to offer prayers to it for 12 days. The idols will later be immersed in water bodies after taking out a procession.
Asked if the idols will also be installed in Muslim-dominated areas, Sharma said the VHP will choose villages that have at least 40 per cent Hindu families. The VHP hopes that at least one Hindu family will let them install the 2 to 5-foot-long plaster of paris idol in their house.
3 cases filed over Togadia event
Bangalore: Bangalore police has registered three criminal cases against VHP leader Praveen Togadia and organisers of Virat Hindu Samajotsava event in Bangalore for allegedly violating a prohibitory order on Sunday. The cases have been filed under Section 188 of the IPC for violating rules and conducting the programme beyond the prescribed time limit; under sections 143 and 180 of the IPC for playing a 12-minute video recording of Togadia's speech despite the police barring any speech by him at the event;  and under Section 353 of the IPC for preventing police officers from discharging their duties when they tried to stop the broadcast of the video.