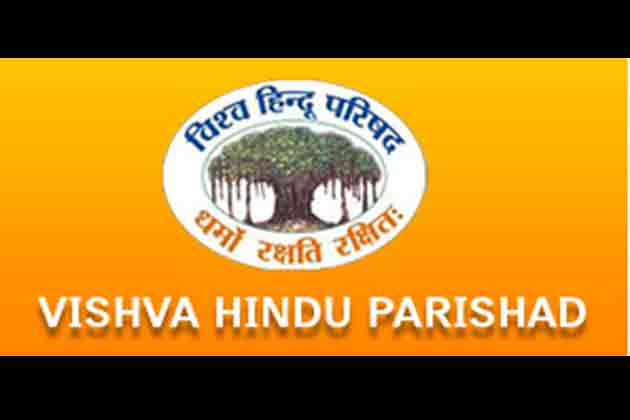 Patna: Vishwa Hindu Parishad (VHP) on Saturday announced that it will work in mission mode to end untouchability and help farmers to improve their income at national level.
The two decisions will be taken up for debate at the VHP's two-day central governing council meeting that began here on Saturday. About 250 members of the council are here to attend the meet. Eradication of untouchability ranks first on the agenda.
Addressing a press conference here, VHP veteran Praveen Togadia said, "Under the Hindu Parivar Mitra Abhiyan, we have planned to encourage interaction between families belonging to 'reserved' and 'unreserved' categories. We have also chalked out plans for common dinner and will work for common cremation ground for people belonging to different castes. The purpose to encourage social unity and strength."
The VHP will also provide farmers knowledge about agricultural techniques to improve their income.
Togadia said, "We have proposed to the Union government to constitute a commission to check the cases of Hindu migration and take tough action against those found guilty. VHP has made a demand to table a common population control policy."
He cited migration of Kashmiri Pandits as the greatest violation of human rights.
Poor economic conditions and threat to life are the main causes of migration. Migration due to threat should be taken care of by the state as well as Union governments.
Replying to a question on Ram temple at Ayodhya, Togadia said "A legislation should be passed by the parliament to build Ram Mandir at Ayodhya, like it was done in the case of Somnath temple by former President Rajendra Prasad and Sardar Patel."
VHP spokesperson Surendra Jain and International President Raghav Reddy said efforts are being made to strengthen the organization at grassroots level in the state.
Plans are on to form the units of VHP and Bajrang Dal at block level in Bihar.