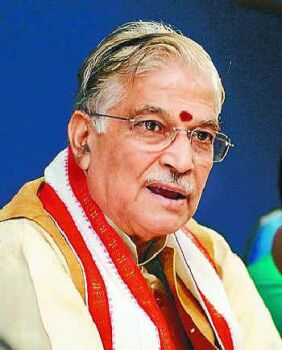 Bengaluru, Jun 25 () Former Union Minister and senior BJP leader Murali Manohar Joshi today alleged that secularism as practiced by Congress and Left parties was "nothing but an euphemism for hating Hindutva".
"Secularism being practiced by Congress and Leftists is nothing but an euphemism for hating Hindutva. People of India have seen through this devious game of Congress as well as the Leftists and realised they were taken for a ride," he said.
The people had rightly dumped them "at the dustbin of history", he said addressing a public meeting organised by the party unit of the Bangalore Urban district here.
The meeting was held in remembrance of the 63rd martyrdom of Jan Sangh founder Shyama Prasad Mukherjee.
Joshi, who was a minister in Vajpayee government, stressed the need for a thorough debate on issues of nationalism and secularism. He said that pseudo-secularism has thrived at the cost of genuine, positive secularism for the last several decades.
He alleged that the concept and definition of nationalism had also been twisted and distorted as secularism to suit the needs of pseudo-secular and communal forces.
Joshi said the Jan Sangh founder's martyrdom was on the issue of what constitutes nationalism and what represents secularism.
"This needs to be further debated to bring in clarity and settle the issue of secularism once and for all," he said.