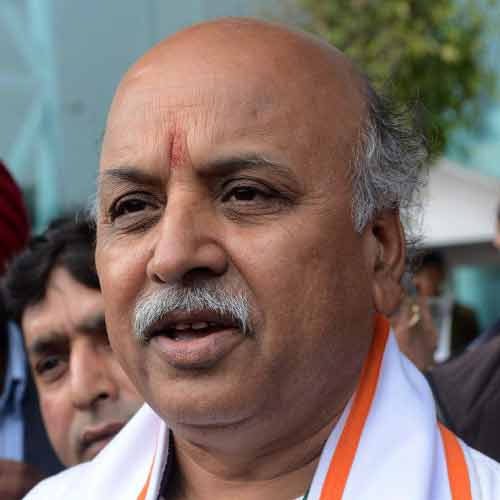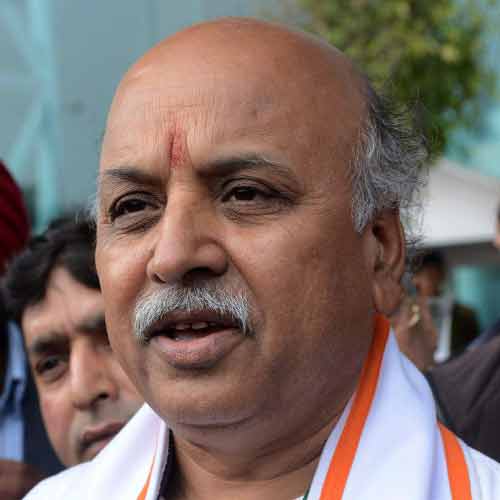 The district administration of Odisha's communally sensitive Kandhamal district have clamped prohibitory orders ahead of a scheduled visit of Vishwa  Hindu  Parishad (VHP) leader Pravin Togadia and barred him from addressing a meeting in the district, officials said on Friday.
"We have clamped Section 144 on Togadia's visit for seven days from Thursday in view of apprehension of breach in peace and public order. We took the step after analyzing the district's recent events," Kandhamal collector N Thirumala Nayak said.
The VHP's international president was scheduled to address a public meeting in the district on Saturday as part of the organisation's ongoing golden jubilee celebrations. A fuming VHP has called for a shutdown of Kandhamal on Saturday in protest against the administration's decision.
A Christian group, Indian Christian Voice, had opposed Togadia's visit and written to chief minister Naveen Patnaik to intervene in the matter. A Christian resident of Kandhamal, Ramakant Baliyarsingh had also moved the district administration seeking a ban on Togadia's visit.
Anti-Christian violence left at least 38 persons dead and thousands of houses burnt in 2008 after the murder of VHP leader Laxmanananda Saraswati. "since Togadia is known for instigating such violence, allowing him to take part and address a gathering in this region is reason enough for genuine concern for the Christian community to fear for their safety," Indian Christian Voice president Abraham Mathai said.
On the other hand, local VHP leaders said by refusing permission to Togadia, the district administration had violated his fundamental right to religious freedom. "In the past, the administration has allowed Christian missionaries to address public meetings. How can it deny the same right to a Hindu leader," VHP leader Bhagaban Mohanty said.
In view of the communally charged atmosphere and proposed shutdown, the police have beefed up security arrangements and deployed personnel in sensitive places in the district to maintain law and order.