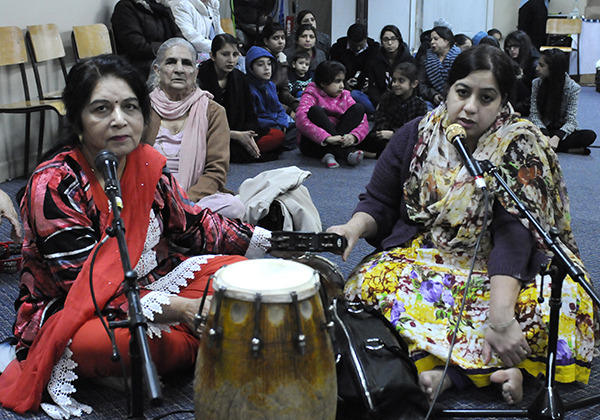 About 400 people attended a festival at the new Hindu Temple on Walmsley Avenue in Abbotsford on Tuesday night.
Lohri, also known as "the Bonfire Festival," is a popular Hindu celebration that symbolizes the harvesting of the winter crops in India.
In Punjab, the main winter crop is wheat, which is sown in October and harvested in March or April. Lohri is celebrated during the rest period in January before the cutting and gathering of crops.
The festival includes the lighting of a large bonfire, around which participants sing traditional folk songs and dance as they celebrate fertility and the joy of life.
A large feast is also enjoyed by festival-goers.
The new Abbotsford temple, operated by the Fraser Valley Hindu Cultural Society (FVHCS), began construction in October 2013, replacing a 14-year-old structure at the same location.
It is one of only two Hindu temple in the Lower Mainland – the other one is in Surrey – and serves about 250 families in Abbotsford, Mission, Chilliwack, Aldergrove and Langley.
Construction is ongoing and is expected to be complete this fall.